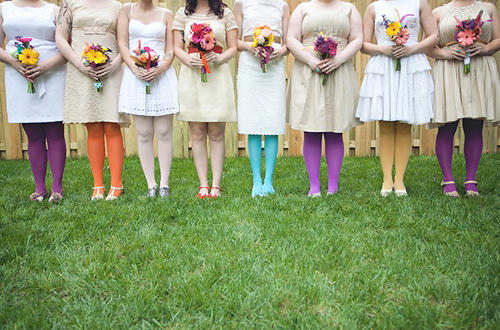 These days choosing your bridal stockings isn't as simple as 'stockings or no stockings'. As with your dress, not all styles complement all body types and you need to first look at your legs with a clear and objective eye. So let's look at a few pointers to help you select the best stockings to flatter those gorgeous legs of yours.
Pantihose vs. Stockings: Pantihose can be defined as stockings that reach all the way to the waist. Stockings on the other hand are the slightly more sexy alternative that ends mid-thigh where they're held up either by a garter or garter straps. While pantihose might be the safer option, the latter has a way of making you feel ultra-feminine and the addition of a garter or garter straps means the options are that much more endless.
Fun with Garters: Garters are available in every colour and fabric imaginable and can be made to your unique whims and specifications. Consider adding your "something blue" to the garter, adding an embellishment or two, going with a little lacy number or decorating it with you and your new hubby's initials. One thing to bear in mind however, is that you'll need to wear two garters on one leg – one for your husband to throw and one to hold up your stocking for the duration of the evening and prevent any embarrassment.
The Colour: Darker stockings are incredibly slimming and create the illusion of slimmer more shapely legs. Now we're not saying opt for black opaques, unless of course you're out to create some serious black on white contrast, but you definitely cannot go wrong with a dark bronze stocking.
Bright and light colours are perfect for the fun-loving bride and look fabulous with a shorter wedding gown that shows off your toned and athletic legs. Tread lightly though as pale colours like white and cream coloured stockings tend to enhance even the slightest bulge, making chubby legs appear even stockier than they actually are.
The Pattern: Patterned stockings are fun, beautiful and extremely flattering. As the pattern tends to break or blur the contours of the leg, they automatically create the illusion of slimmer more shapely calves and thighs. Then again, patterns naturally draw the eye down towards your legs, so best stick with a simple pattern that merely "camouflages".
Achilles Heel: Before choosing your stockings, carefully consider your heel and ankle structure. If you have a chubby ankle opt for stockings with a seam or pattern. If you are fortunate enough to have slim ankles, flaunt them in a simple pair of opaque and seamless stockings.
Tips:
Make sure you have an extra pair of pantihose/stockings in your bridal emergency kit in case catastrophe strikes and you get a run in the pair you're wearing.
As an added precaution, rub lotion on your hands and legs before gently rolling the stoking onto your leg.
When in doubt, nude stockings are your best option. While stockings can add a delicious twist to your bridal ensemble, you also don't want them stealing the show and over-shadowing the rest of your outfit.
If you're planning on wearing pantihose or stockings, steer clear of open-toed shoes.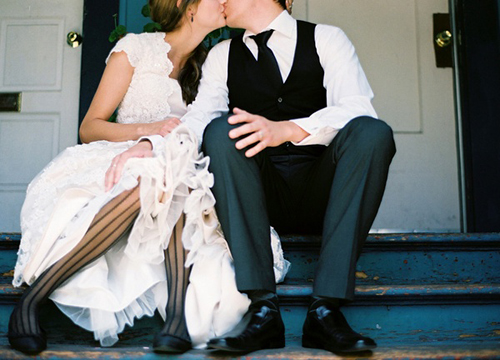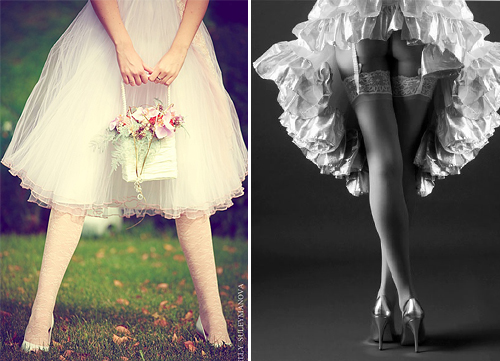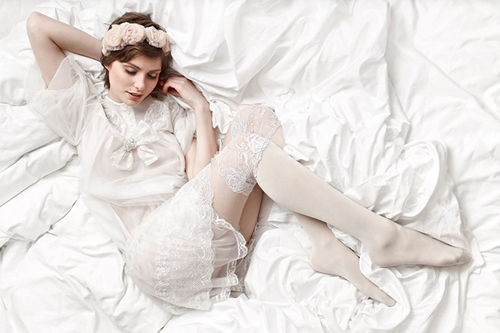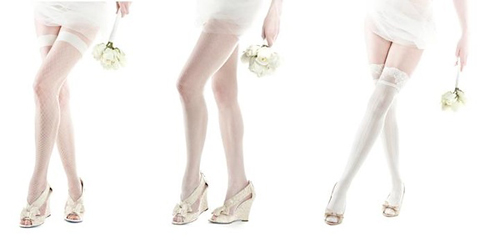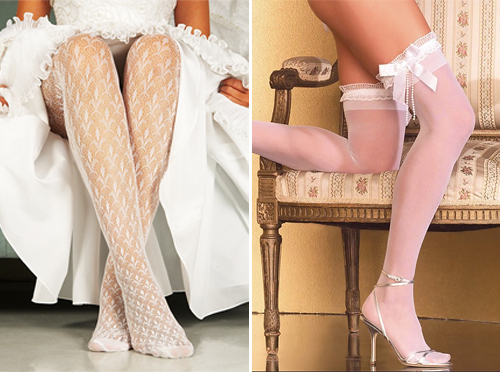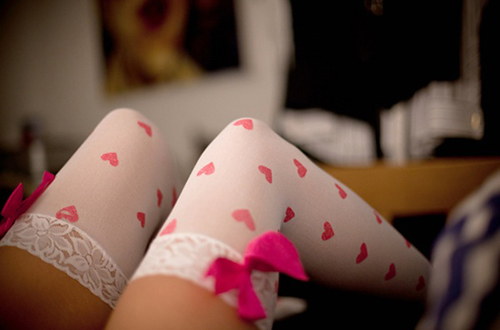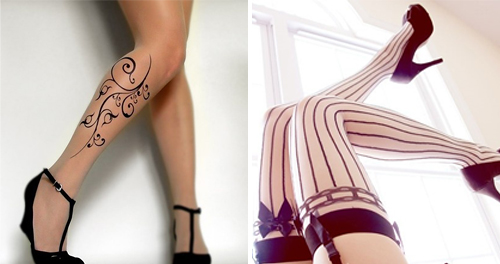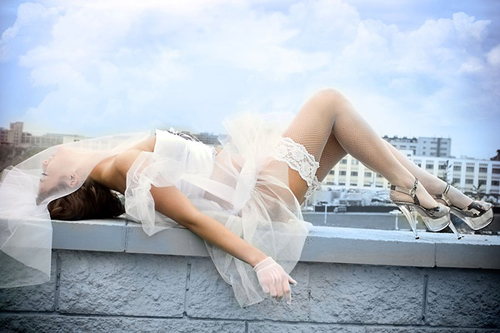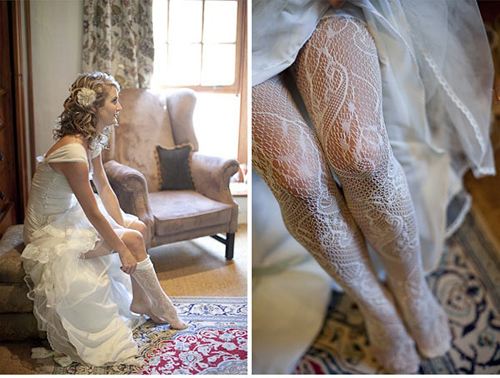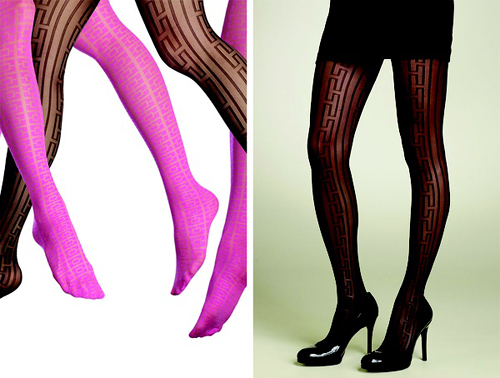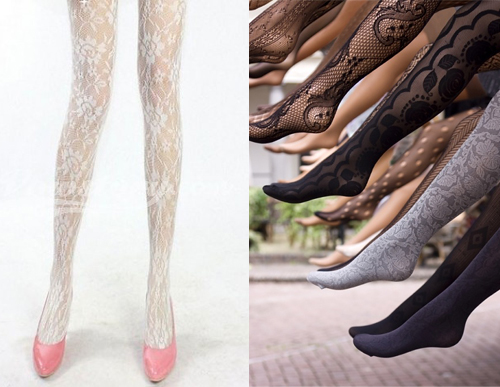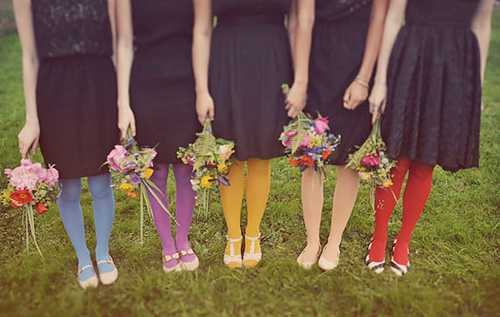 For more ideas on Wedding Stockings or to check out the original photos displayed above and their credits, make sure to check out our Wedding Stockings Pinterest board!