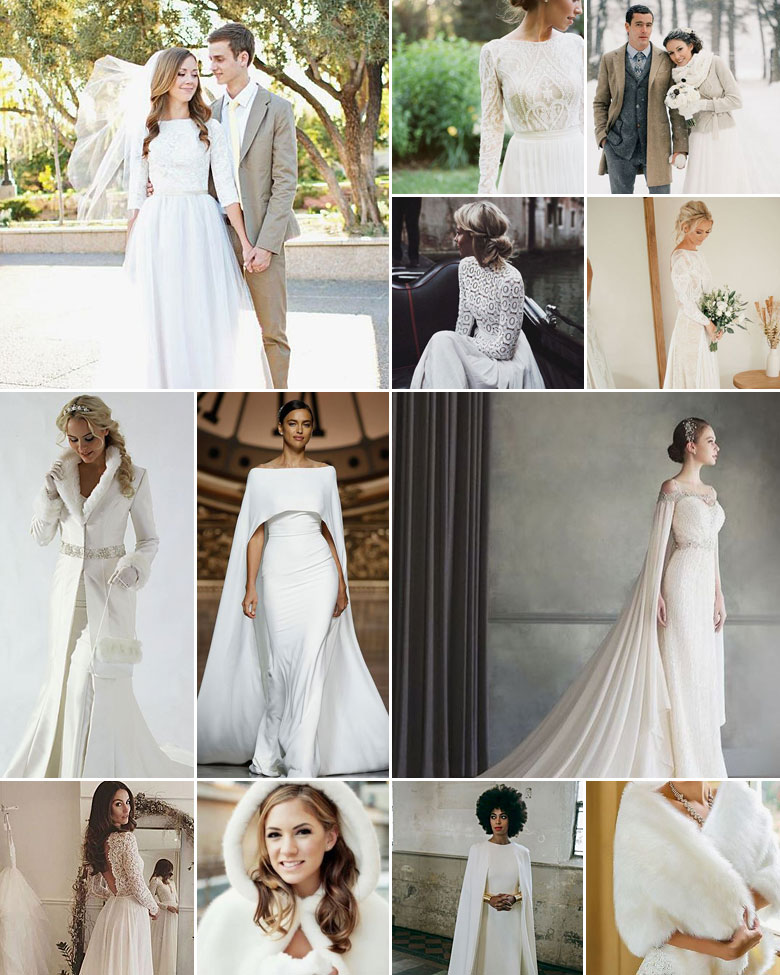 Winter is here and, while every bride wants to have a few goosebump moments on her wedding day, it shouldn't be because of the chill! You don't have to compromise your wedding look to keep warm on the day – instead consider employing one of these simple tactics:
Long Sleeves: We have a long-standing obsession with long-sleeved dresses. It's chic, stunning and incredibly flattering, and it's guaranteed to keep you warm.
Velvet: Velvet is all the rage at the moment, and we can't get enough of this warm, soft and luxurious fabric. So go on – splash out with a stunning white floor-length gown, all in velvet.
Capes: You don't have to be a super hero to sport a cape! Whether it's with or without a hood, capes have an air of high fashion about them that's bound to take every guest's breath away.
Wraps: Simple, versatile and easy to slip on and off! Wraps are by far one of the most convenient and affordable ways to keep warm on your wedding day.
Fur: If you're the type of "extra" bride that can pull of fur, we say go for it. Fur wraps and jackets ooze style and pizzazz, although we don't condone using real animal fur.
Jackets: Complete your bridal ensemble with a chic and clean-cut jacket that matches your dress. We love the minimalism and strength that bridal jackets portray – ideal for the strong women out there.
Original images and their credits available on Pinterest