Choosing Your Bridesmaids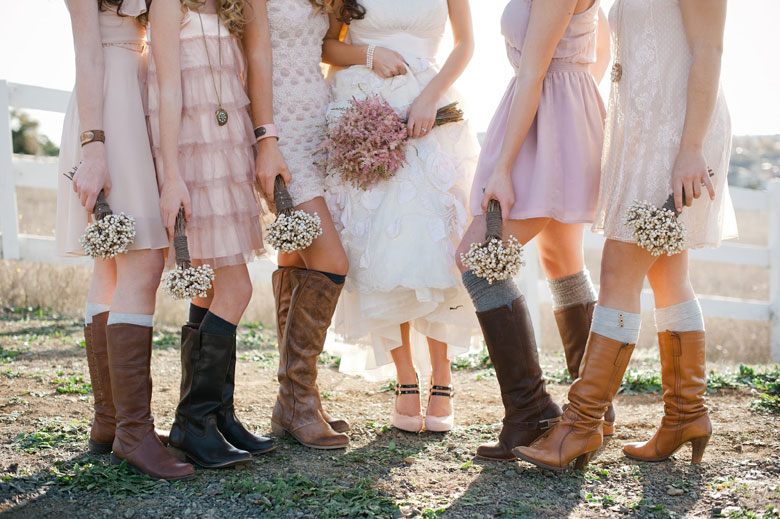 So, you're engaged and have started the planning. One of the first things you do is choose your bridesmaids, but who do you choose? For some, this is an easy choice, but for others - this isn't always an easy choice especially if you have lots of friends or sisters.
Key Elements to choosing your bridesmaids
Availability: Make sure the people you ask to be a bridesmaid is available on the date you and your partner have chosen, especially if you have planned a wedding in a few weeks or months time. You never know what people have planned or what prior engaged friends and family have made on your wedding date.
Reliability: You want someone who you can trust and who you know to be reliable. If you plan on asking your bridesmaids to help with the planning, fetch things for you or do certain tasks, then to avoid upset, be sure the people you ask to be your bridesmaid are reliable and true to their word and preferably have some sense of time management. Reliability is also important for times when you have rehearsals, dress fittings and getting ready before the wedding.
Honesty: If you want someone to help you choose your wedding dresses, flowers, etc – then choose someone who will be honest with you to ensure you make the best choice possible. You still have the choice, but you can trust that your bridesmaid is saying it how it is, while giving you the space to ultimately make the choices.
Accommodating, Supportive and Helpful: You want someone who will be able accept the way you want to do things for YOUR wedding e.g. wearing a dress that isn't "their favourite choice", using service partners they wouldn't choose, etc. You want to ideally have as little stress as possible for your wedding, so someone who will give you the support you need and not make issues about the "little things" and who is happy to help and do various tasks whether boring or not e.g. post invitations, go shopping, run errands – this person is an ideal candidate.
True Friend / Family Member: You want someone who you are close to and not necessarily someone you grew up with and haven't seen for 10 years. Sisters / sister-in-laws should be considered, but if you ideally want to go for friends only, then make sure to chat to your sister/ sister-in-law if you feel there may be a problem – the last thing you need is bad vibes during all your planning and at your wedding!
Other Elements to Consider
If you plan on having children part of the ceremony e.g. flower girl), make sure at least one of your bridesmaids is good with children – this will help keep everything calm on the day.
Consider how the people you plan on choosing as your bridesmaid handle stress / pressure in a crisis situation. You ideally want someone who won't crack under pressure in the event that something goes wrong or not according to plan.
Choose someone that people get on with especially your close family e.g. Mom, Dad, etc and the other bridesmaids (if you plan to have more than 1) – this will reduce the chance of upset or drama occurring.
Consider personalities e.g. bossy, aggressive, angry, demanding, etc – these are people to think about very carefully if you are planning on choosing them to be a bridesmaid as they could become high-maintenance for you.
Consider the groom and how he gets on with the potential bridesmaids. You don't want you groom feeling uncomfortable at your wedding because of one your bridesmaids he doesn't get on with or doesn't like – remember: it's his day too.
Enjoy the process of choosing and remember to choose wisely and for yourself. People around you will have their opinions, but at the end of the day – you must make the choice based on what you want and who you want around you leading up to and on your wedding day.

Photo Credit: bustleevents.blogspot.com