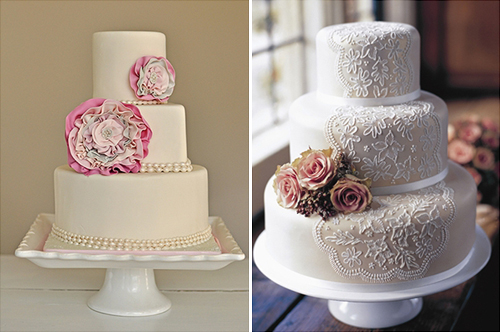 One of the oldest wedding traditions is the cutting of the cake, and while many rituals have been tossed out the window, the cake is one of the few that still stands strong.
While the decorating techniques have changed and become a lot more modernised, the classic vintage-inspired cake will always remain a firm favourite, capturing the magic and romance of the wedding day in fondant and creamy icing. Finally you can have your cake and eat it too.
Instead of ribbon, decorate each layer with strings of fondant cake pearls.
Decorate the cake with real lace or have your baker create lace out of fondant or icing.
Keep it traditional with grandma's famous fruit cake.
Wrap the outside of each layer in a sheet of chocolate with a wallpaper pattern.
Use ceramic birds or rabbits as your cake toppers.
Add simply touches of gold to the decorations.
Decorate the cake with old fashioned vintage brooches, crocheted flowers, ribbon, bows and buttons.
Adorn your cake with cream, ivory and rose pink flowers – flowers with a vintage character include roses, carnations and peonies.
Add a few ribbon rosettes to the cake as a little festive eye candy.
Bunting is synonymous with the vintage era. Decorate the sides of the cake with bunting or use a miniature string of bunting as cake topper.
Instead of a cake, create a tower using macaroons and roses in soft faded colours.
Think carefully about what you're going to mount the cake on. Use a vintage cake stand or display the cake on an old suitcase.
Opt for large single layer cakes instead of a single tier, and display them on cake of varying heights.
The colour of the cake is very important. Stick with white, cream, ivory and off-whites and faded colours like peach, dusty pink, mint and powdery blue.
For a more daring cake design that is reminiscent of the 40s and Burlesque era, create a colour contrast with black and another colour like pink, yellow, white or red. Wrap a ribbon around each layer and add a sparkly buckle for a touch of bling.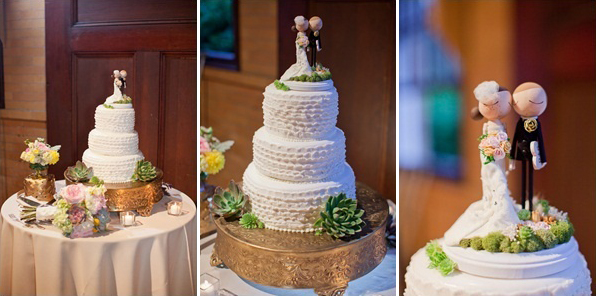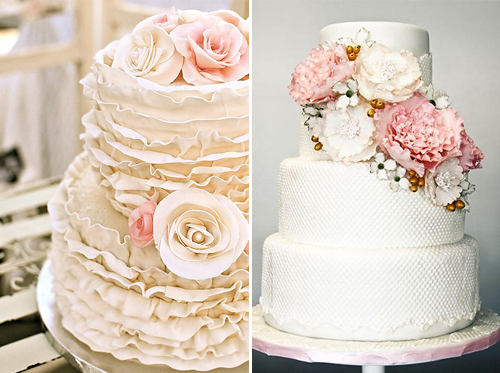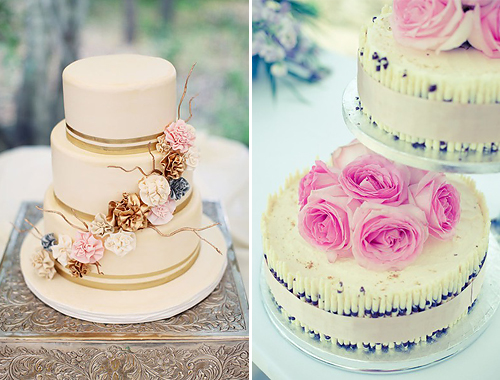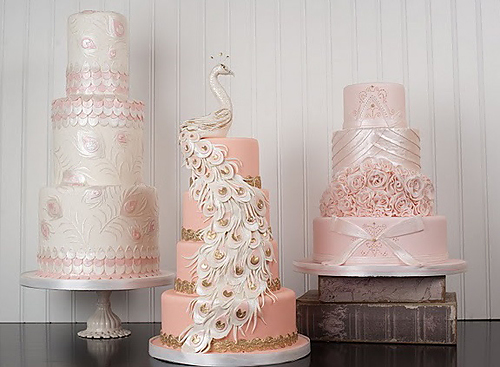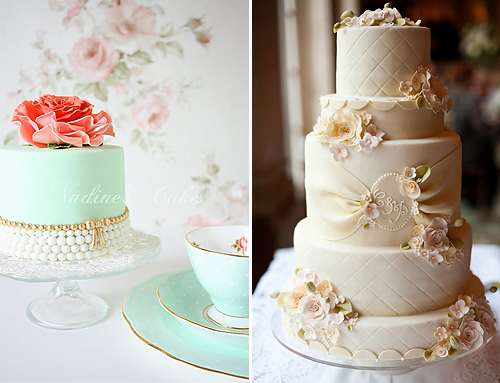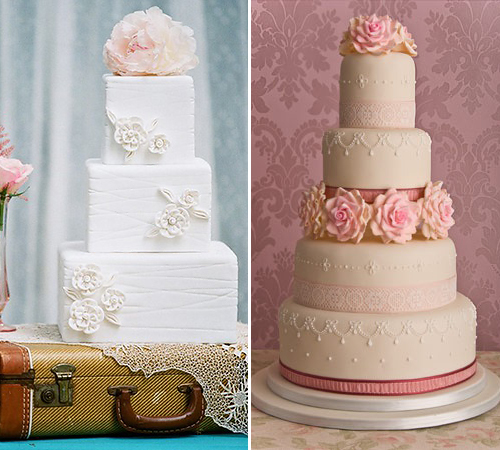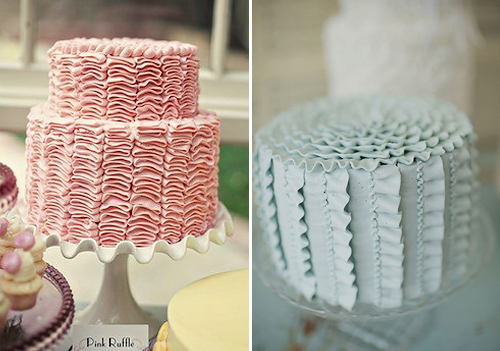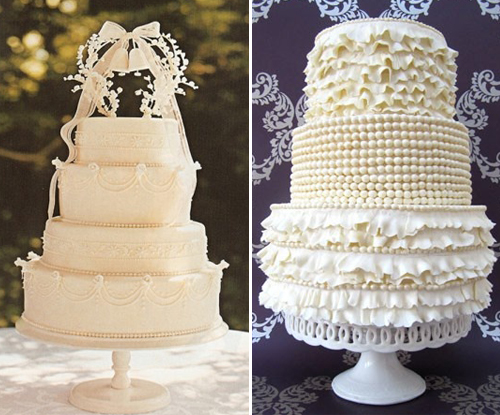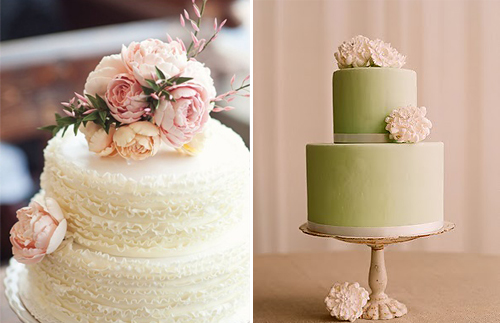 For more ideas on Vintage Wedding Cakes or to check out the original photos displayed above and their credits, make sure to check out our Vintage Wedding Cakes Pinterest Board!