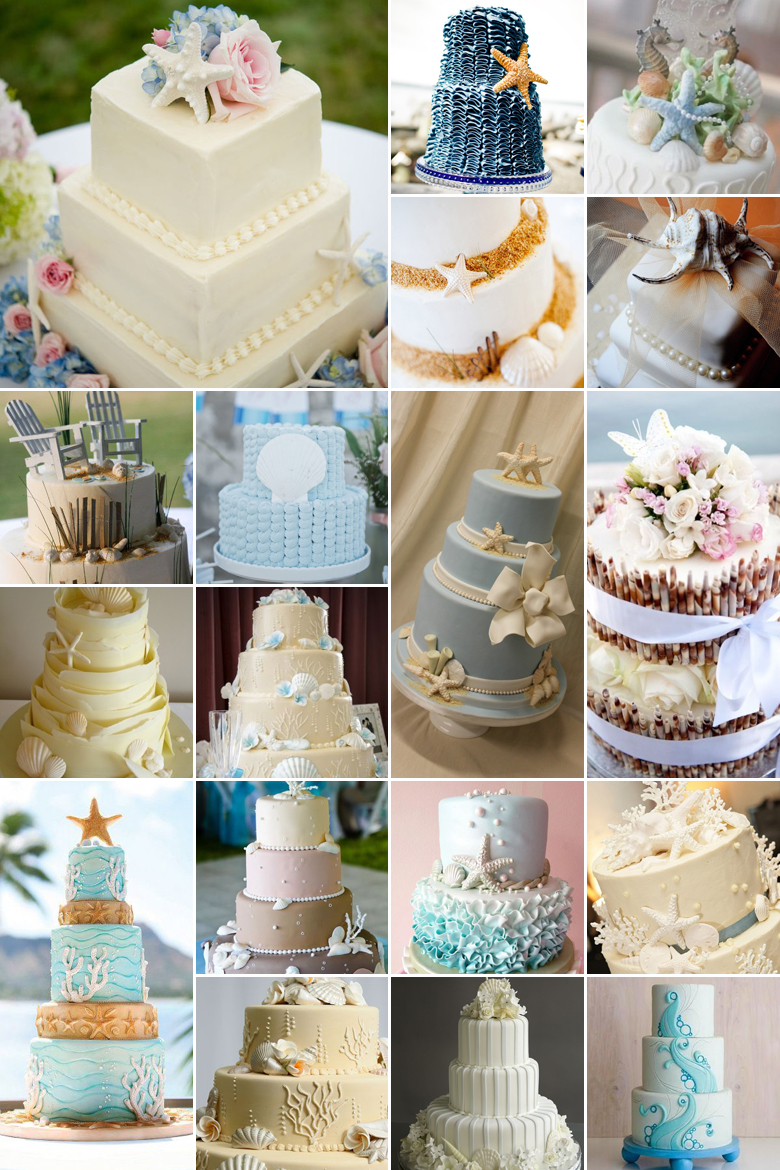 So you live in the middle of the Karoo, your wedding date falls smack-bam in the middle of winter, or your grandmother suffers from a severe sand allergy – whatever it is that's shattered any possibility of a beach wedding, it shouldn't stand between you and your dream big day!
A beach wedding cake can either be the piece de resistance of either a full on beach wedding or an ocean inspired celebration with no real beach in sight. These days cake designers can craft practically any shape out of fondant icing – from starfish and seaweed to drift wood and fishes. Then again, why not decorate the area surrounding the cake with actual shells and drift wood, or opt for a raw wooden cake board?
The ruffled icing effect is an excellent technique when it comes to capturing the shape and essence of waves and water, while white candy floss around the base of the cake is the ideal representation of ocean foam. You can further complement the beach themed master piece by spoiling guests with praline filled chocolate seashells as favours and adding sandy-textured foods like couscous to the main menu.
In terms of colour combinations, blue is naturally a must, as well as other shades of aqua, turquoise and ocean green. Should you wish to jazz it up a bit, take it a step further by adding vibrant dashes of coral, orange, pink, beige, sand and yellow that reflect the rich tones of ocean life and sandy beaches. The key is to keep it light on the eye in a manner that ultimately captures the serenity of the beach.
Original images and their credits available on Pinterest