Birch Wedding Cakes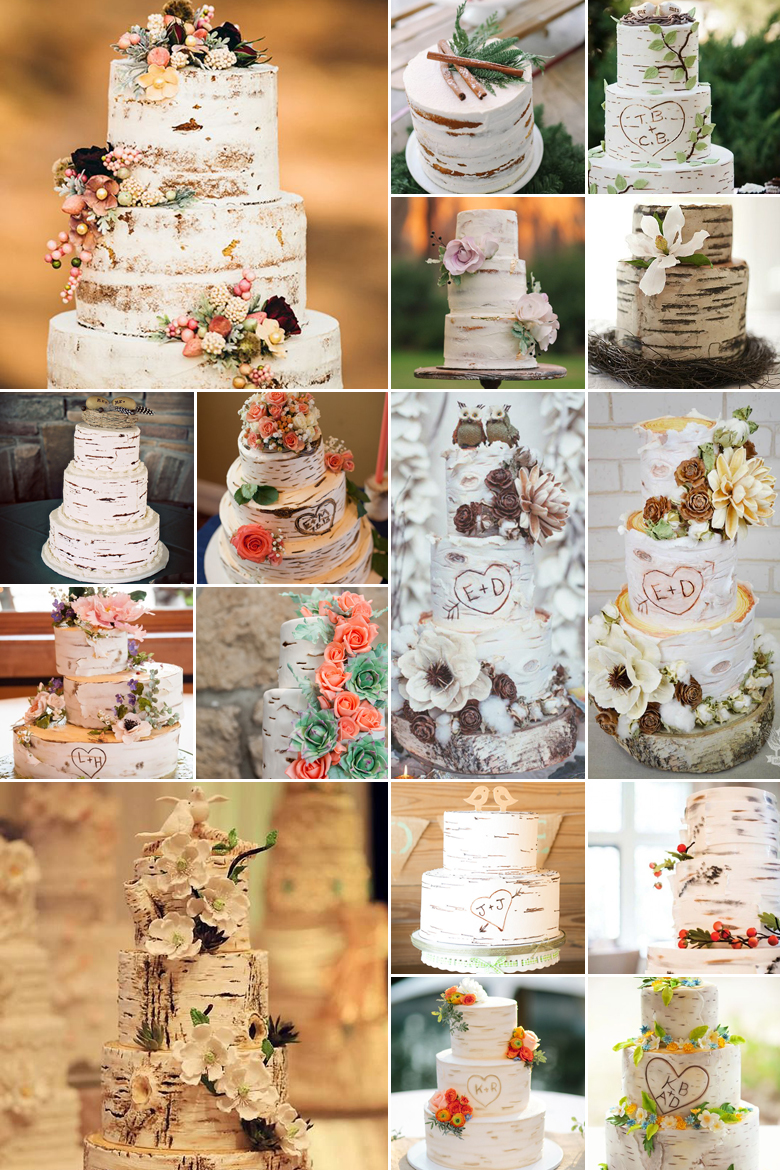 Whether you're planning a woodlands wedding theme or just completely smitten with the idea of all things rustic – right down to the wedding munchies – look no further than a birch cake.
Birch trees are known for their delicate almost silvery bark that is absolutely stunning when recreated on cakes. Even more appropriate, the tree is often considered a symbol of renewal and rebirth, which makes it perfect for the big day.
One of the key distinguishing features of a birch wedding cake, is having your initials "carved" in a little heart onto the side of the cake – much like teenagers would do on a birch tree trunk.
To really make the most of your birch wedding cake, be sure to pair it with the following suggestions:
On the dessert table, have plenty of chocolate pretzel sticks that are reminiscent of wooden twigs.
Scatter chocolate bark, crumbles and twirls on and around the cake for added emphasis.
Decorate the cake with fresh flowers for an enchanting springtime affair.
For something a little more rustic and raw, opt for succulents as cake adornments.
If you're going full woodlands wonder, decorate the cake with fresh forest berries, ceramic creatures and vines.
Opt for an unpolished natural wooden slab as your cake stand.
Original images and their credits available on Pinterest