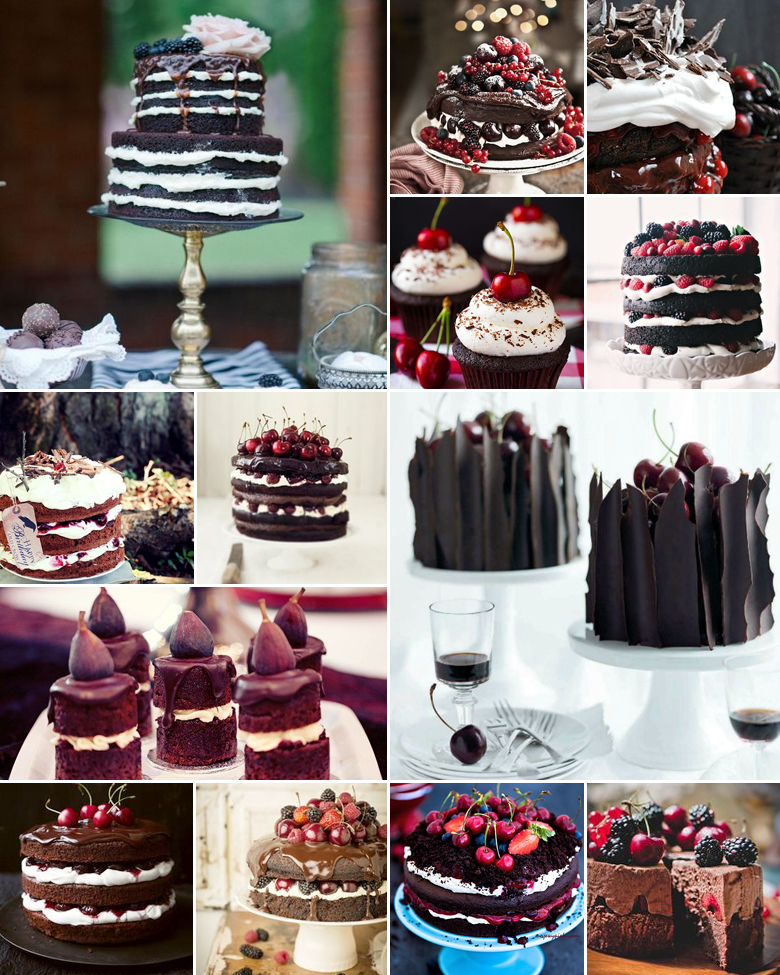 When it comes to drama and decadence, few cakes come close to the black forest cake. First baked in German kitchens, the black forest cake was originally made with Kirsch – a double-distilled cherry brandy – and goes by the name of "Schwarzwälder Kirschtorte", which literally means "black forest kirsch torte".
Before we get carried away, let's just define what exactly a black forest cake is – in case you've never had the divine pleasure of tucking into a slice. Black forest cake typically consists of several layers of chocolate cake, with whipped cream and cherries between each layer. Then the cake is decorated with additional whipped cream, maraschino cherries, and chocolate shavings.
However these days there are many variations of it and your cake designer will certainly blow you away if you give 'em the chance. We're especially obsessed with the ideal of layering baked cheesecake and other traditional cakes – in this case, blueberry cheesecake layered with black forest.
In terms of garnish, black forest cakes are best complemented by all types of berries – especially deep purple ones like blackberries and blueberries – and we love a pop of colour in the form of raspberries and strawberries. That's a lot of berries, but we wouldn't have it any other way.
The deep dark rich chocolate and the berry tones can also serve as juicy inspiration in other areas of your wedding day. Think shades of plum and mahogany, with dashes of red and cream, and plenty of drama.
Original images and their credits available on Pinterest