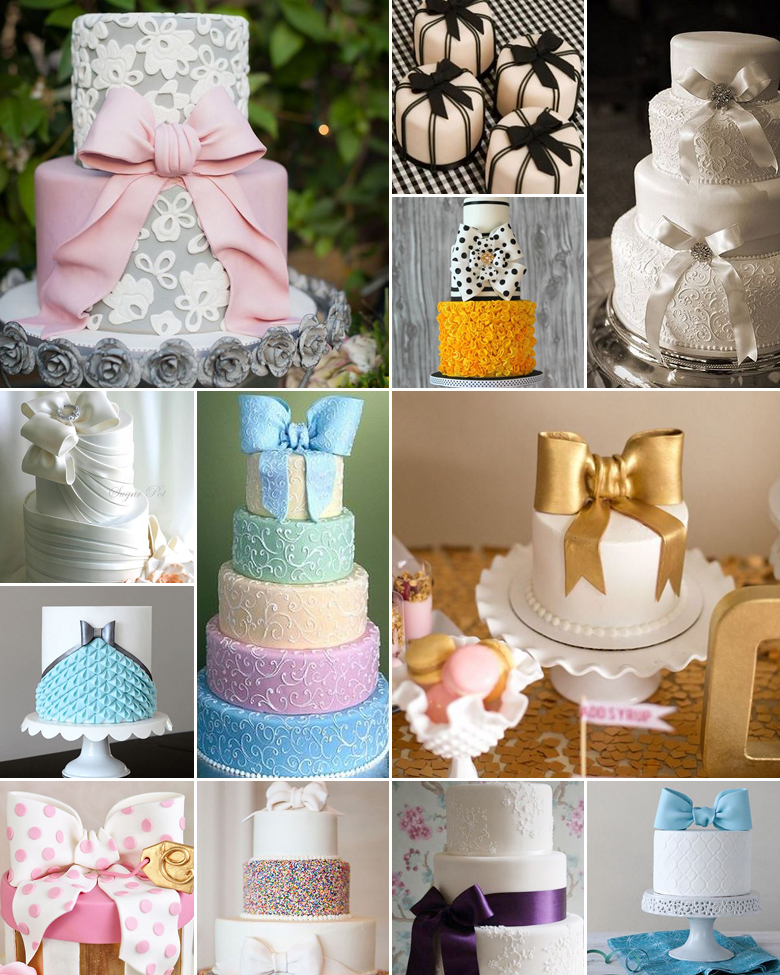 You've got a bow on your dress, a bow on your shoe, a bow in your hair, and even a bow on the back of your chair! So why not incorporate this darling little element into your wedding cake design?
Bows are the epitome of girliness, and we simply love how sweet meets extra sweet in these delightful cake sculptures. Adding a fun playful element to the whole affair, bow cakes – in all shapes and sizes – are both tempting and beautiful to photograph.
If you're going the over-the-top route, have your cake designer create an oversized bow out of fondant icing and use it as your cake topper. Fondant bows also work really well on the side of a cake, and mini bows can be used to decorate accompanying cupcakes.
Alternatively, consider using real ribbon. While this won't be nearly as appetising, it does have a certain level of elegance to it, which makes it the ideal addition to a more astute and regal wedding theme. A fat ribbon wrapped around the base or middle tier of the cake makes a real statement, whereas a slimmer ribbon around the base of each tier is sophisticated yet playful.
Cake Toppers for Your Wedding Cake
The requested RSS feed cannot be loaded at this time. This XML document is invalid, likely due to invalid characters. XML error: Undeclared entity error at line 22, column 147
Original images and their credits available on Pinterest