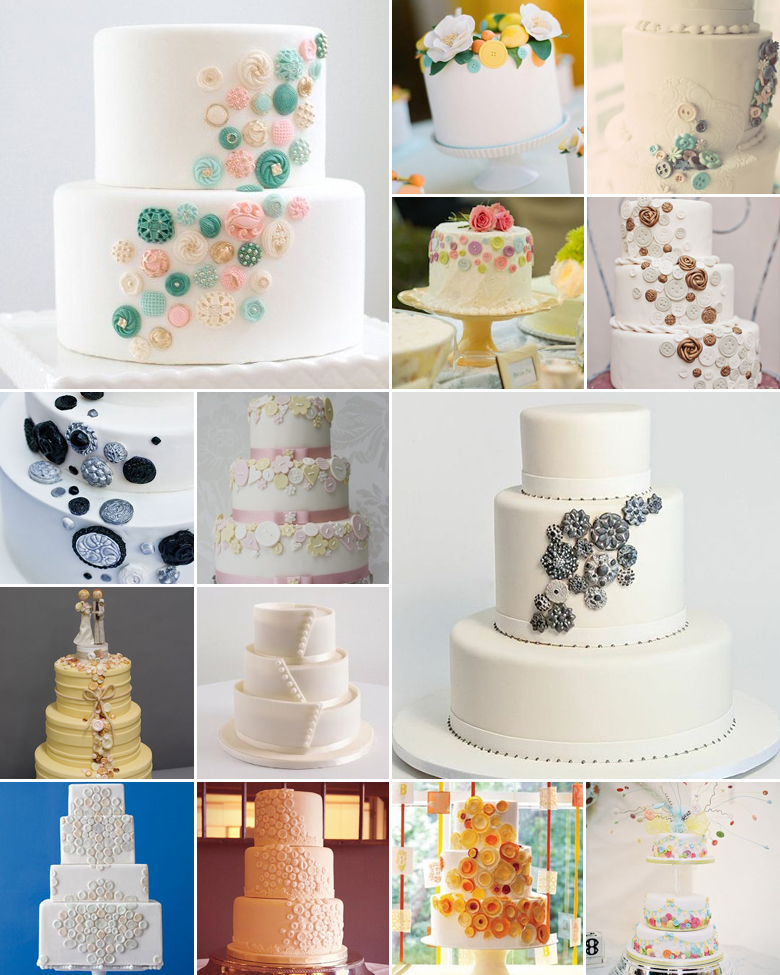 You've got buttons on your wedding dress, hubby has buttons on his waistcoat and – by golly – you even have buttons adorning the wedding invitations! So why stop there? Buttons are oh-so cute and nowadays even cake designers are practically obsessed with these charming little embellishments.
While traditional two-holed and four-holed buttons are the first that come to mind, there are so many designs from which you can draw inspiration! We especially love the plain white covered buttons that we so often spot down the back of vintage wedding gowns, not to pearl and floral-shaped buttons. So be sure to pay a visit to your local haberdashery to get an idea of what button you really want on your wedding cake.
If you're opting for an all-out button-themed wedding, it might be worth choosing one or two button designs and using it throughout together – from your stationery and bouquet decorations to the wedding cake and cupcakes. This will ensure that there's some form of consistency and golden thread that ultimately ties all your elements. In fact, you might also want to draw inspiration from the buttons on your wedding gown or that on hubby-to-be's suit jacket.
To further complement the button theme, use techniques like stitching, ruffles and rosettes to complete the cake design. Should you decide to use real buttons, lace or pearls – as opposed to marzipan or chocolate, for that matter – be sure to have a sign on hand that warns guests to first remove the little choking hazards before tucking into their cake.
Original images and their credits available on Pinterest