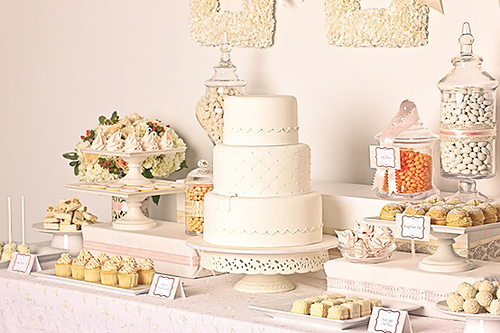 How does a cake buffet differ from a dessert table, you ask? Well, it doesn't really, though essentially a cake buffet consists mainly of cake-type treats and is constructed around the wedding cake or instead of the wedding cake – too pretty!
While the cake buffet is perfect as dessert, many brides choose it as main attraction for a morning tea-time themed wedding. What's more, the cake buffet can double as your guest favours – just be sure to station an attendant at the table to help guests choose and pack their goodies in the beautifully decorated mini cake boxes. Print these with a cute little thank you note to save on extra paper and trouble.
Cake buffets don't have to be all cake, and you can even choose your treats according to a certain theme such as vintage tea party, carnival happiness or chocolate factory. Have a look at these suggestions.
Macaroons: These are a great way to add colour, choose these in accordance with your colour scheme or to match the colour of your cake. Play around with flavour combinations and really wow your guests.
Mini tartlets: Soft buttery crust can really be filled with anything from mousse, lemon curd, custard and nutty ganache, to fruit mince, jam and cream cheese.
Old fashioned treats: Think back to the goodies that came from grandma's kitchen – fruit cake, lamingtons, short bread, coconut ice and freshly baked banana bread.
Pastries: Horse shoes, cinnamon buns, donuts, Danishes, éclairs and cream scones are just a few pastry varieties, all of which make excellent table fillers.
Mini cakes: Here we're really talking cupcakes and cake pops – two of the biggest rising and risen stars on the wedding cake front. Many brides choose these instead of a wedding cake as they can be displayed on tiered cupcake and cake pop stands to resemble a cake.
All things chocolate: Brownies, choc chip cookies, triple chocolate cheesecake, ganache cupcakes – you name it! And then there's still the option of white, milk or dark chocolate treats.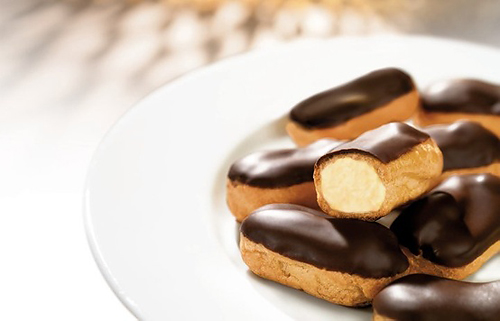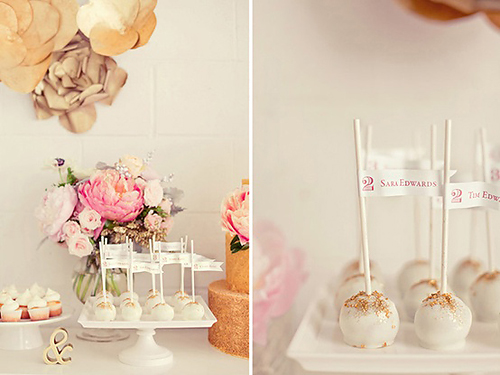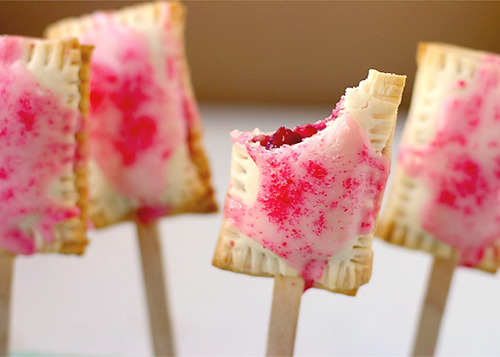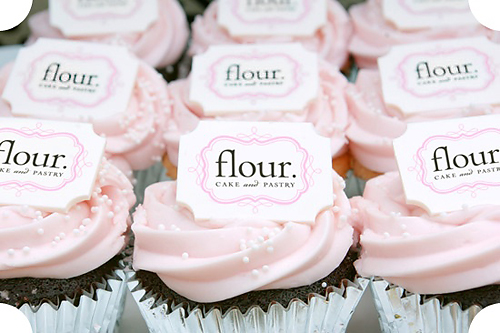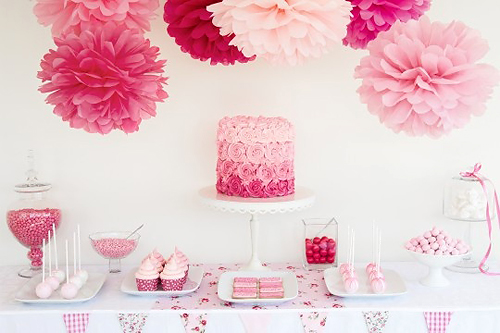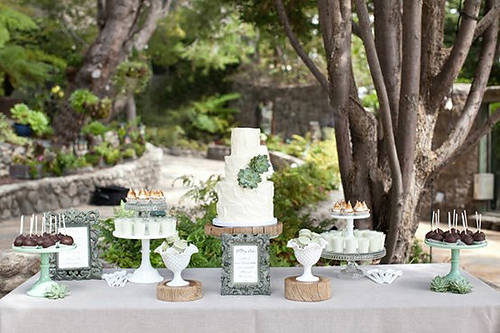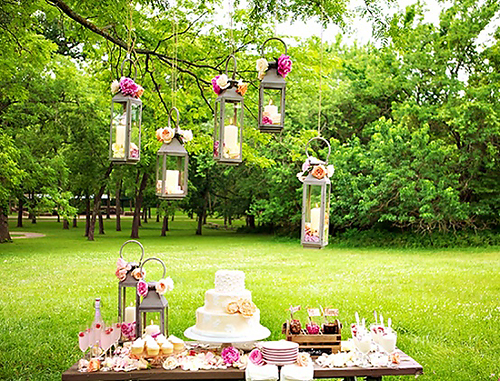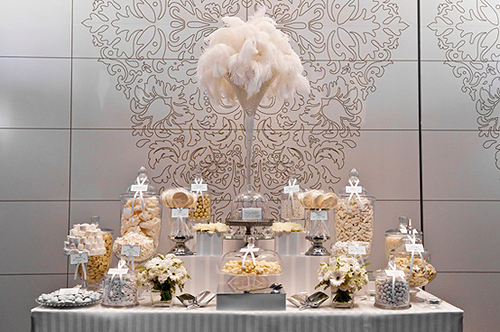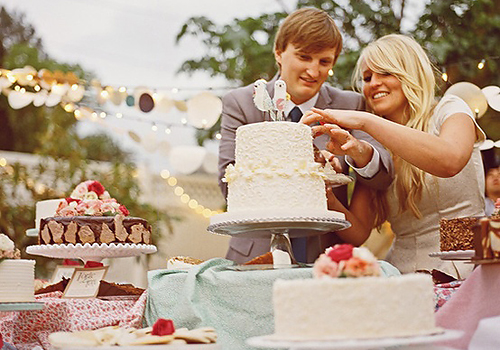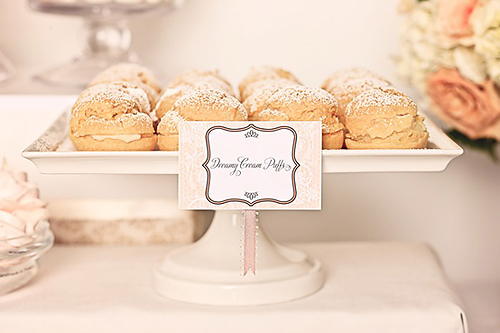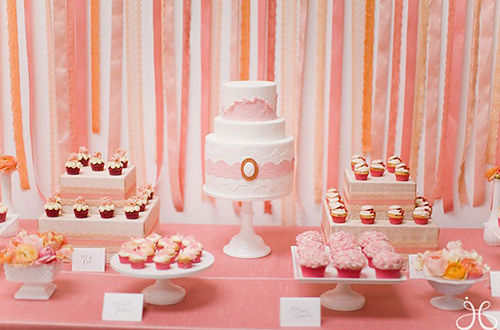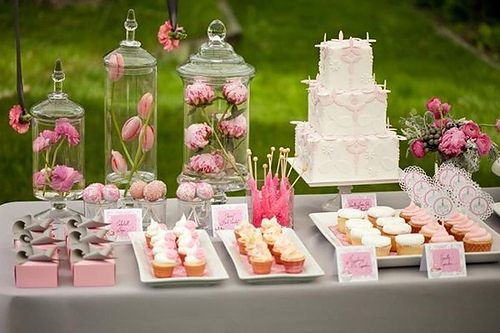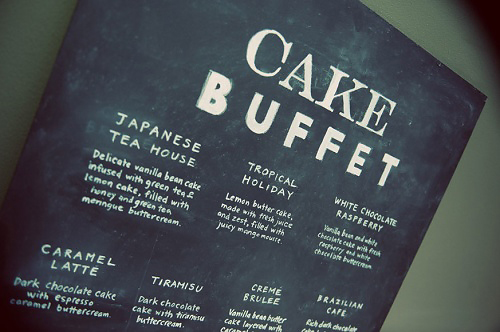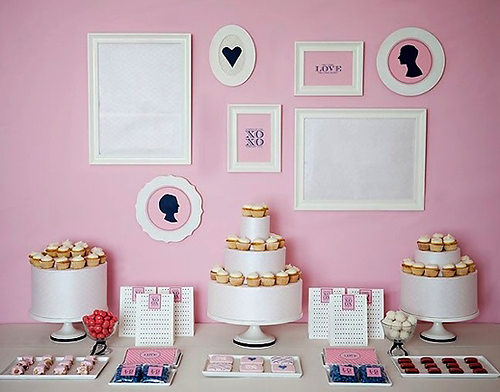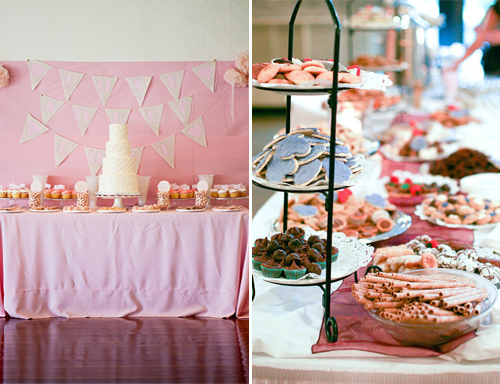 For more ideas on Cake Buffets or to check out the original photos displayed above and their credits, make sure to check out our Cake Buffets Pinterest Board!