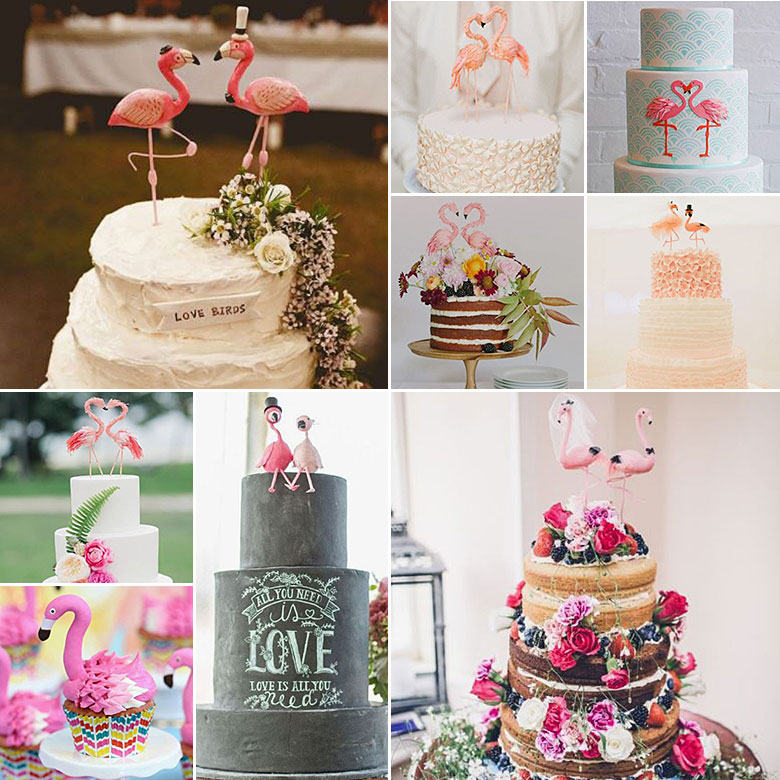 With summer around the corner, it's really no surprised that we've become obsessed with flamingos! These pink long legged lovelies are all the rage at the moment, and you'll see them in décor, fashion and even food. And what's not to love?
Today we're talking food and sweet treats! If you'd like to incorporate flamingos into your big day, we'd definitely recommend flamingo cookies and cakes. For starters you can go the homemade route and opt for flamingo shaped biscuits, decorated with pink frosting or even dipped! Served as dessert or guest favours, they're guaranteed to be a hit.
Flamingo cakes are a whole different story, and you'll definitely require the help and assistance of an experienced baker. Consider topping your cake with cute flamingo his and hers cake toppers, or turn the entire cake into a flamingo extravaganza, complete with pink frosting, glitter and feathers.
Once you've got that sorted, you can also look at incorporating flamingos into various areas of your décor. For instance, decorate the canapé area with fun flamingo print cushions and bathe the venue in bright pink lighting. Feathers are also an absolute must, so work it into your bouquets, floral arrangements and venue décor.
Original images and their credits available on Pinterest