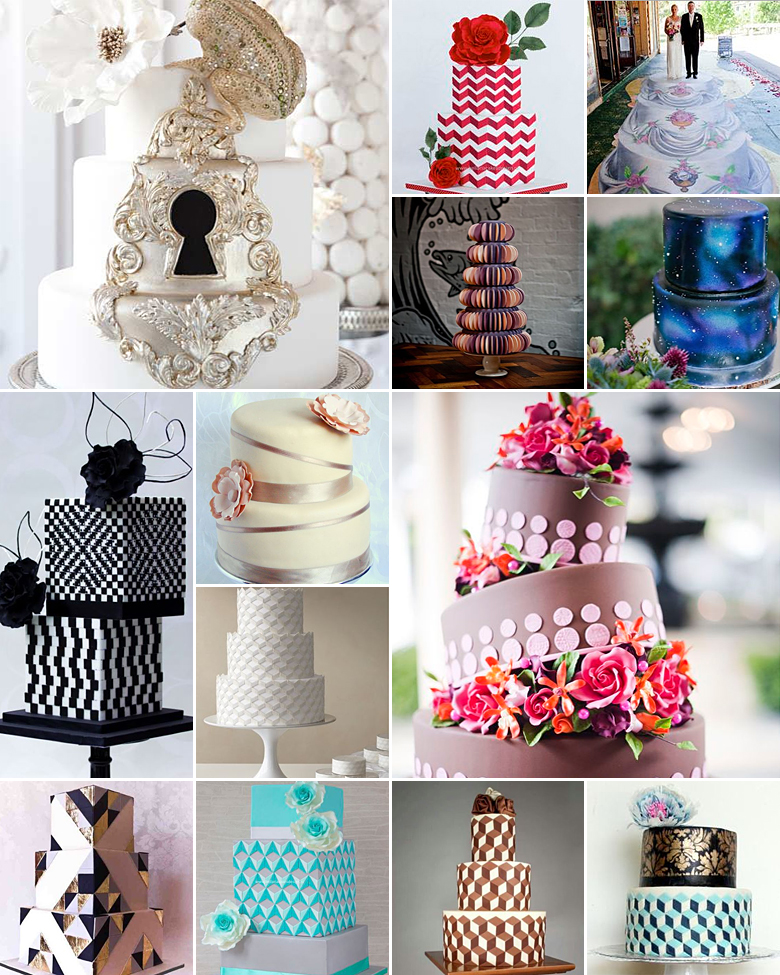 It's always fun messing with your guests a little bit, and these optical illusion cakes are just the way to do it! Make a real statement and unleash the mad hatter in you with these fun and unusual cakes.
For starters there's the optical illusion of "wait, is that a cake or…?" The simple idea here is to create a wedding cake that looks more like something completely different – for instance a hamburger, a monument or a fabric creation. The choice of shape can tie in with any of your interests or key moments in your relationship.
Then there's the typical optical illusion – created with the use of shapes and interesting angles. Often a simple use of a darker colour can create the illusion that your cake has folds or crevices that it doesn't necessarily have.
Lines are probably one of the best ways to create an illusion. Simply decorate the cake with lines facing in different directions, and before you know it you've got a wedding cake that will wow guests (and perhaps make them feel a little loopy). We also love the idea of a wedding cake that creates the illusion that it's going to topple over at any second.
Get in touch with the wedding cake specialists to get your optical illusion wedding cake going!
Need a Cake Topper for your wedding cake?
Check out some of the cake toppers available on our store here & if you can't find whats you're looking for, drop us an email and we will assist you further.
The requested RSS feed cannot be loaded at this time. This XML document is invalid, likely due to invalid characters. XML error: Undeclared entity error at line 22, column 147
Original images and their credits available on Pinterest