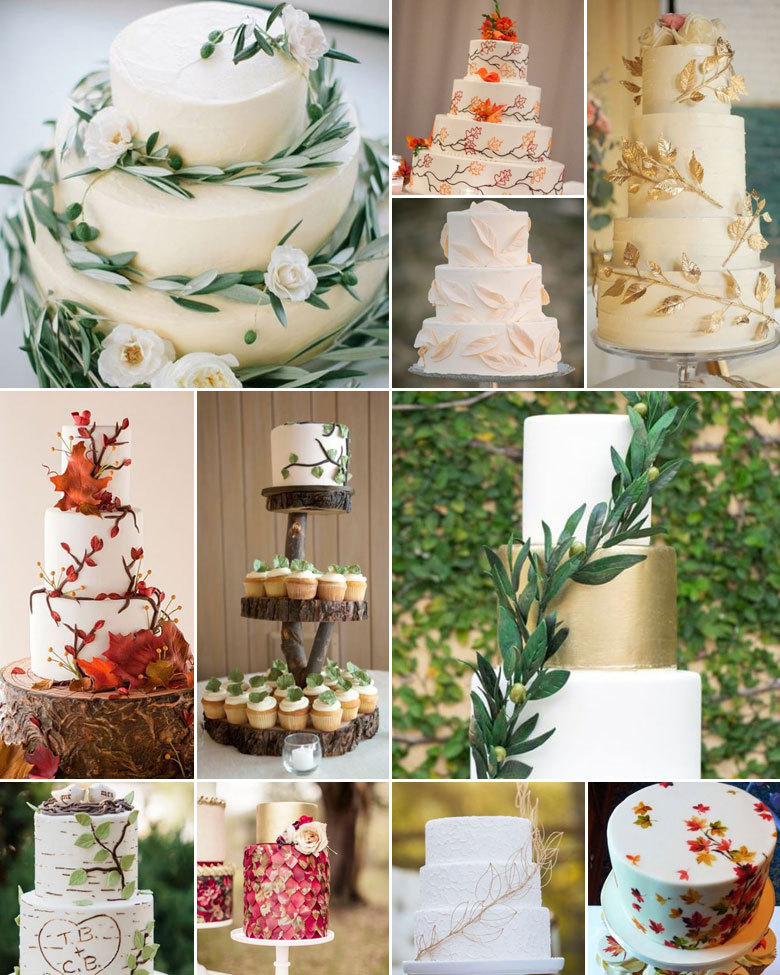 Leaves, glorious leaves! Over the last few seasons we've fallen in love with leaves all over again – and with the colour of the year being Greenery, leaves have taken centre stage yet again. Leaf wedding cakes are all the rage at the moment, and it's not surprising considering how simple, chic and stylish it looks.
To begin with, consider decorating a simple white tiered cake with real foliage – whether it be herbs, ivy, olive twigs and so forth. If you feel like it's still lacking colour, you can always add a flower or three.
If real leaves don't exactly suit the tone of your wedding, ask your cake designer to investigate different ways to use fondant leaves. Since it's made from scratch, it gives you more freedom to recreate the picture in your mind down to the finest detail. In fact, you can even go all out and opt for metallic coloured leaves to echo the accents of your bridal ensemble.
We recently spoke about stencilled cakes, and in this case it's once again an option worth considering. Stencilling leaves onto the cake is the ideal way to create a contemporary clean-cut look that suits a more classic event.
Original images and their credits available on Pinterest