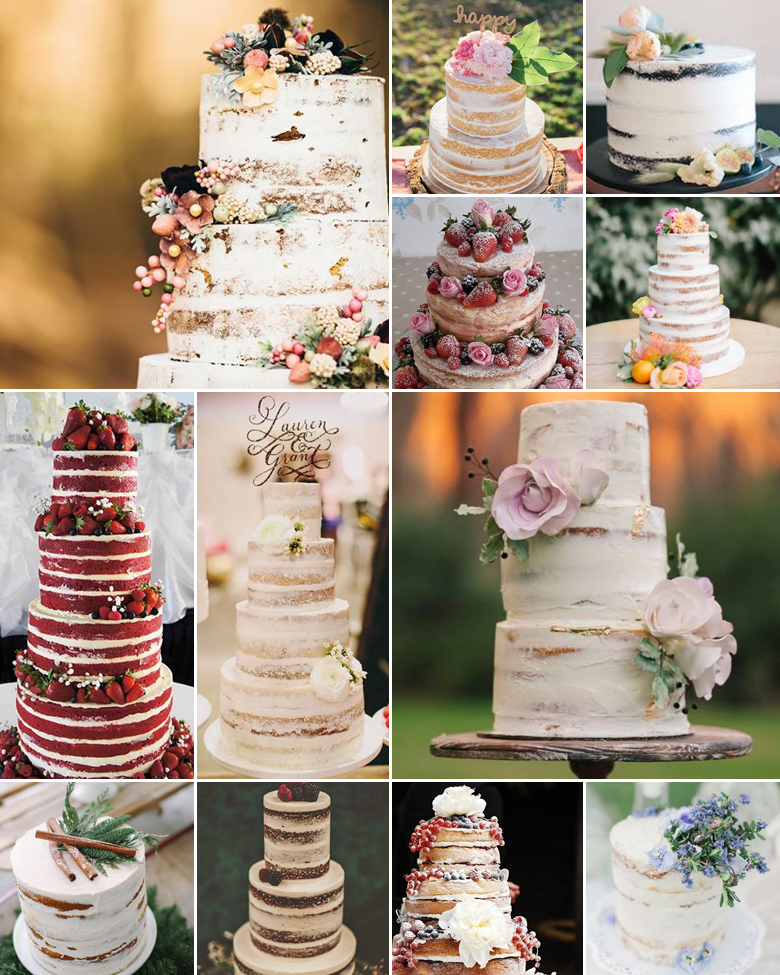 If you're sort of in love with the naked cake trend, but also sort of not, then the dirty iced cake is just for you! Before you get dirty thoughts, let's explain what this new cake trend is all about. A dirty iced cake is really a semi-iced naked cake – in other words, in certain areas, the cake can still be seen peeking through the icing.
The dirty iced cake works perfectly with more rustic themed weddings as well as natural spring-inspired celebrations. Whether you're going for a farm style celebration or something a little more vintage, you simply cannot go wrong with one of these pretties!
Because the cake is visible in places, this is an excellent opportunity to play around with different textures and types of cake like red velvet, carrot cake and chocolate ganache. Alternatively consider an ombre coloured cake tower, partially covered in a single shade of frosting.
This type of cake is best complemented with fresh decorative elements. We're talking fruits like berries, purple figs, orange slices and so forth, or freshly cut flowers that just add that desired rustic touch to the cake. In terms of the cake topper, keep it simple and charming – for instance, woodlands creatures or cardboard cut-outs.
Original images and their credits available on Pinterest