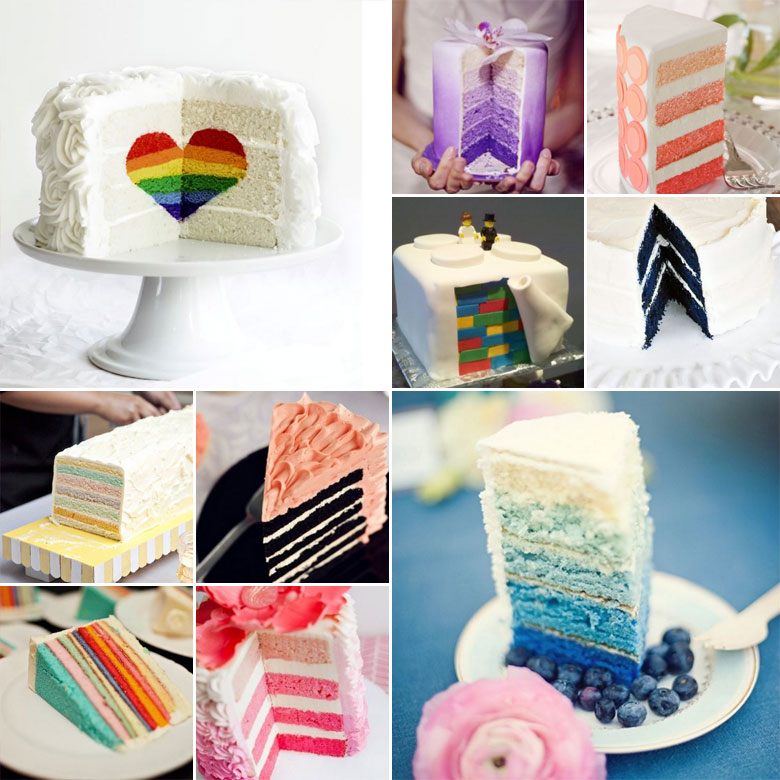 Cake, glorious cake! The wedding cake is always a highlight on the wedding programme, and there are so many ways to personalise it to suit your unique taste. There's the cake topper, the decorations and even the type of cake – but what about that yummy filling?
For starters, we recommend chatting to your cake designer and finding out what his or her speciality filling is. In most cases they'll have something that's unique to them, and that your guests have never heard of or tasted before.
We won't even go into the many different flavours available – because let's be honest, there are thousands, each more decadent than the last! However, if you want to add a touch of fun to your filling, consider doing marbled frosting or icing the two half in different colours.
Over and above frosting, you can also add interesting treats to your filling to give it more bite. For instance, why not add chopped cherries to the frosting or chocolate chips? We also adore petals and petal-decorate cake – which is why we're even more taken with the idea of adding petals to the frosting.
Another alternative is to swap frosting for something like a cheesecake or peppermint crisp tart filling, thereby taking your cake to the next level!
Original images and their credits available on Pinterest