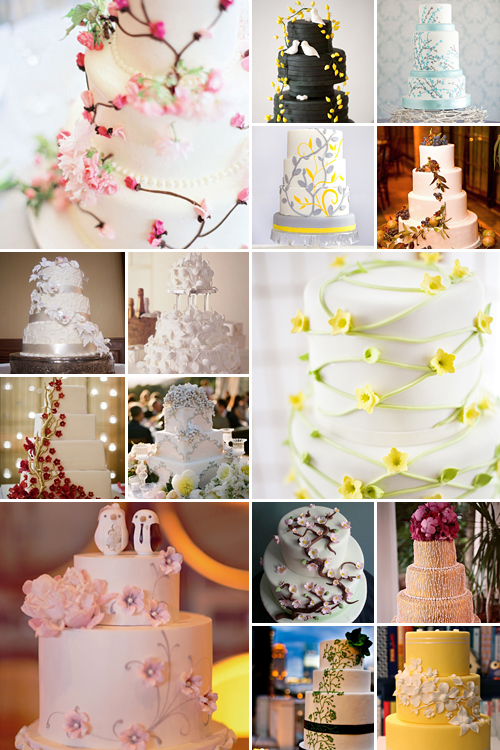 You've heard it via the grapevine – vine wedding cakes are a must this season! Whether you're getting married in the winelands or just adore the mystical allure of creeper vines and roses, there's no denying that a vine decorated cake ranks high on the "oh-so magical and enchanting" scale.
This striking technique can either be approached in a simple, minimalistic way or with a more opulent and elaborate mind set. Draw inspiration from floral vines, ivy vines and grape vines and play around with three-dimensional cake décor in the form of leaves, flowers, birds and bees.
Once this focal piece is designed and ready to go, use your vine element throughout other areas of the wedding day to complete the picture and complement the cake – here are a couple of ideas to inspire you:
When we're talking vines, wine is one of the first things that jump to mind! So be sure to have plenty and consider a wine and cheese/chocolate pairing for the canapés.
Ask guests to capture your wedding with the Vine app (short video) which you can then download and save as a keepsake.
Complete your bridal ensemble with a stunning woven crown made of a simple vine, adding that splash of organic loveliness.
Weave vines around the chair backs and chandeliers, and hang vines from the ceiling, trees and rafters to create a whimsical forest-like ambiance.
Use the cake vine motif as inspiration for your stationery design elements as well as your bridal jewellery.
Original images and their credits available on Pinterest