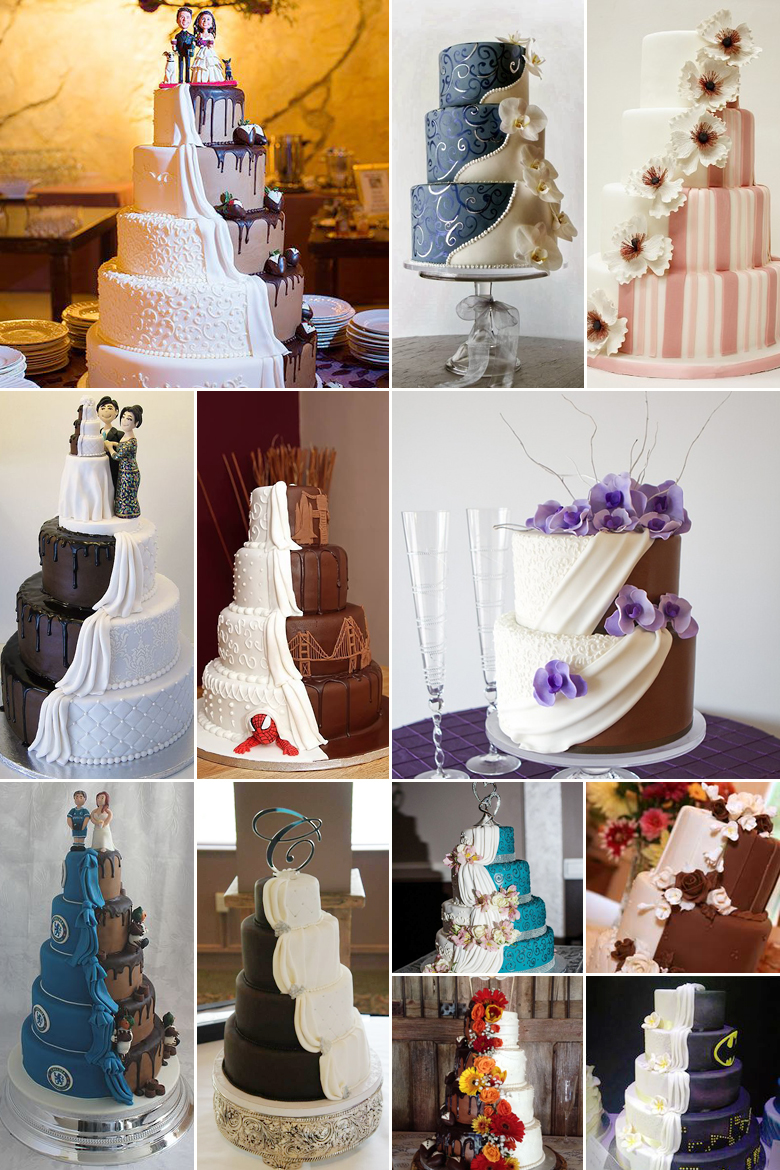 As compatible as the two of you are, there will be moments while planning the wedding, when you just won't be able to agree on things. The wedding cake is often one such instance where bride and groom simply can't come to a mutual decision – perhaps your heart is sold on a delicate white chocolate creation while he's set on rich chocolate ganache, or maybe you have a fairytale cake in mind covered in elaborate swirls of frosting when all he wants is a highly contemporary angled marble cake.
Dual wedding cakes provide the ideal solution to this pre-marital dispute and gives your cake designer extensive freedom to combine two completely different designs or cakes in a creative and innovative way. For starters, one side of the cake can be your favourite flavour and the other side his – whether it be two different types of chocolate, like dark and white, or two very different types of cake like carrot and cheesecake.
Next, you also have the option of decorating the two sides differently – for instance, consider a contemporary vs. traditional, fun vs. serious, or masculine vs. feminine dual cake. We especially love the idea of a cake that's half traditional half quirky – for instance, a fabulous tiered cream-coloured marzipan creation set off against a tiered cake depiction of Godzilla clambering up the side of a building. This creates a fun and entertaining contrast, giving you the opportunity to express your playful personalities while also pleasing the traditionally minded guests.
Original images and their credits available on Pinterest