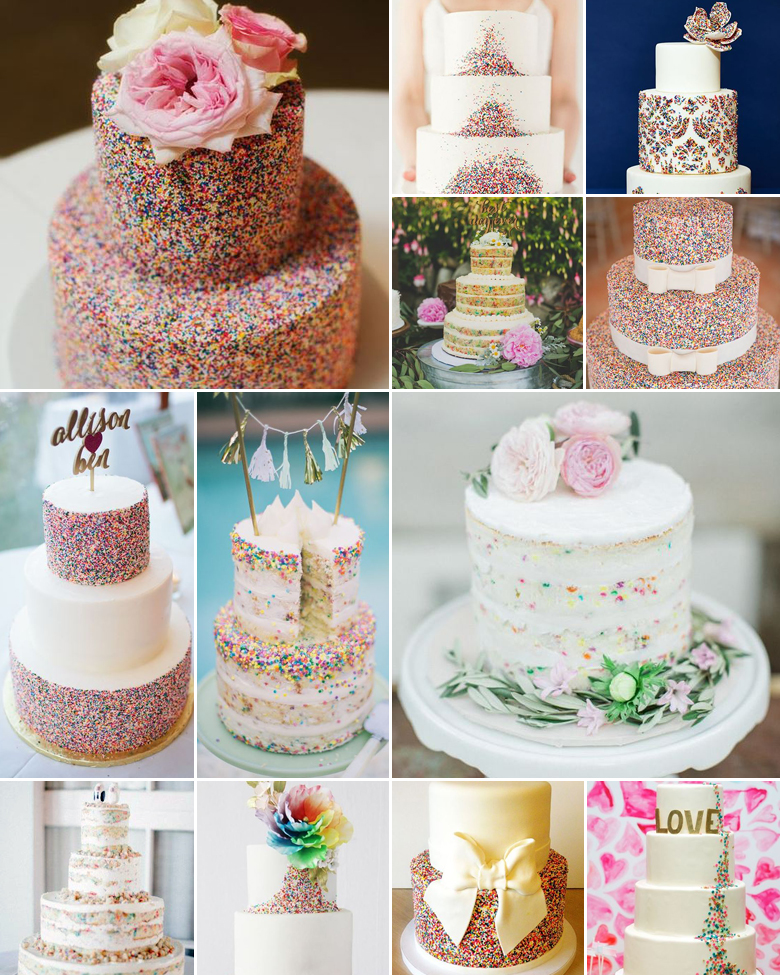 The wedding cake is probably considered one of the most traditional wedding day elements by far. But that doesn't mean it needs to be boring and bland! Funfetti cakes are all the rage at the moment, and when you lay your eyes on these colourful masterpieces, you can fully understand why.
Funfetti is exactly what it sounds like – an incredibly fun and yummy version of confetti (like confetti could get any more fun, right?) In a nutshell, the idea is to cover the cake in a million sprinkles from top to bottom, to create the illusion of a confetti-covered cake. Delightful, isn't it?
If one tall funfetti cake sculpture isn't really up your alley, consider funfetti cupcakes – easily created by simply dipping the icing tops in a bowl full of bright sprinkles. Alternatively, opt for a tiered cake where only one of the tiers is covered in sprinkles. If you'd like to put a more modern and somewhat glamorous twist on the funfetti idea, cover one of the cake layers in metallic coloured frosting.
To further complement the cake, you can scatter brightly coloured confetti on the cake table or dessert corner, and bathe the venue in bright specks of multi-coloured lighting.
Original images and their credits available on Pinterest