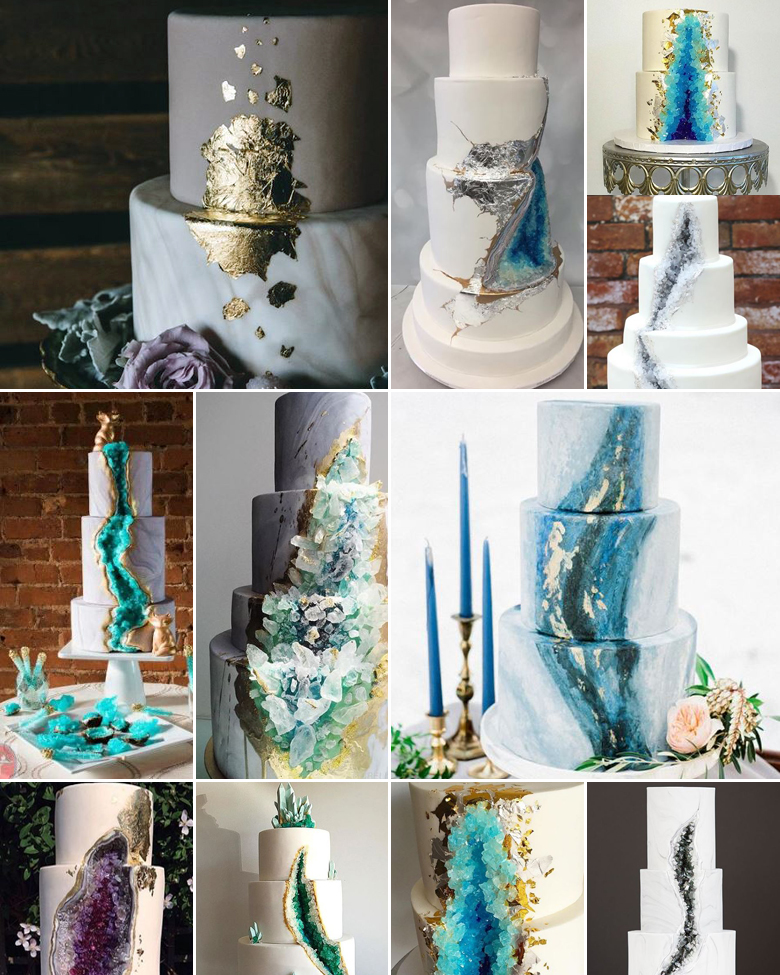 We've said it before and we'll say it again: Cake designers are just amazing! Today's post once again highlights the skills of these cake masters, and you should be warned that geode cake will most likely be on your wedding checklist before the end of today.
Geode cakes are inspired by crystals growing in natural rock faces and cracks, and boy is it mesmerising! What we really love about this design is the fact that it can be customised to suit just about any colour scheme. The cake also presents an air of mystery, which your guests will adore.
To complement the cake design, consider using geode rocks as part of your wedding day décor. For instance, place rocks in the centre of your guest tables, as well as along the perimeter of the dance floor. Be sure to inform your lighting technician of this décor addition, so that they can highlight the rocks and really make it sparkle.
Semi-precious stones can also feature in other areas of your wedding day. Add semi-precious jewellery to your bridal ensemble and spoil your bridesmaid with earrings and necklaces to match. Consider scattering stones down the aisle, or making interesting boutonnières using clay and gems.
Original images and their credits available on Pinterest