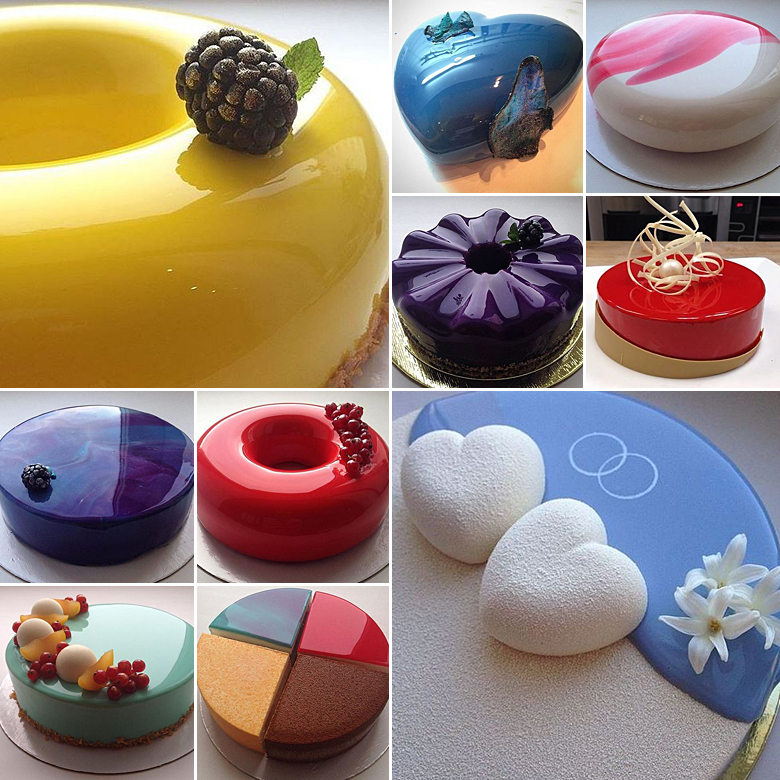 If you're imagining a wedding that belongs between the glossy pages of a bridal magazine, why not set the scene with one of these stunning glossy wedding cakes? Available in any shape and colour you can possibly imagine, these masterpieces have "bling and sophistication" written all over them.
Gloss cakes are all the rage at the moment, and rightly so! Reflecting light from every angle, these striking masterpieces are the ideal addition to a glamorous wedding straight off the red carpet. Choosing glass and crystal décor elements, as well as sleek lighting, can further complement the glossy effect of the wedding cake.
The glossy effect can be created in a wide variety of ways, and these days cake designers play around with everything from egg whites to edible varnish. This guarantees a wedding cake that will blow your guests away on practically every level.
If a super glossy creation isn't exactly what you had in mind, then why not consider a shiny and glossy cake of a different kind? Glitter cakes are an excellent alternative and bring a whole different feel to the table. Consider coating the entire wedding cake with edible glitter, or play around with shapes, lines and patterns.
Original images and their credits available on Pinterest