Be my Guest – Decorate the Cake!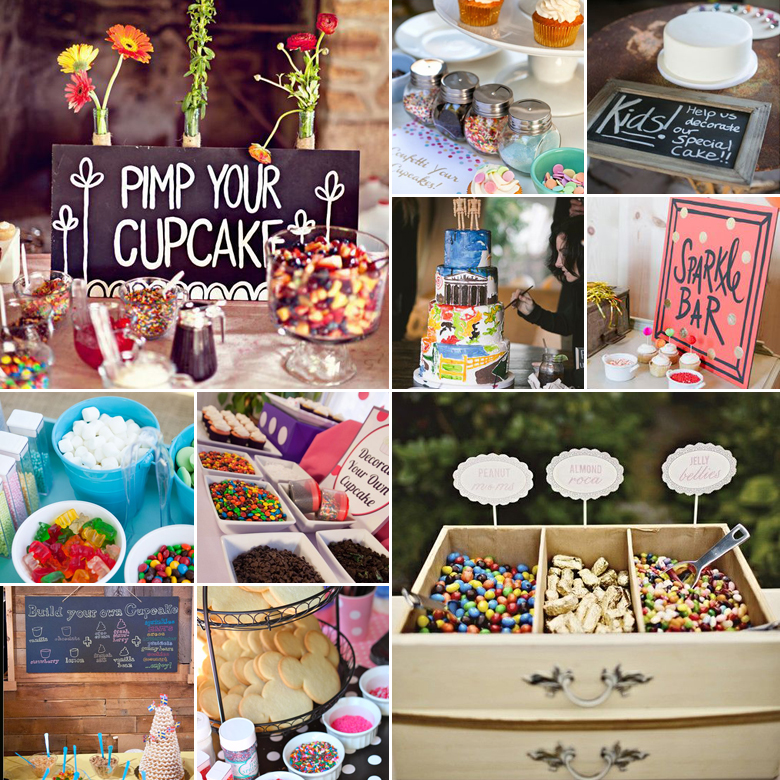 Keeping guests entertained is often something that most brides stress about, especially when the budget does not allow for a live band or the most popular wedding singer on the block. Which is where you need to get creative and use elements like the food and desserts to get your guests up and at 'em and thoroughly involved in the festivities.
If you're really daring and willing to let go of the reigns a little bit, why not consider letting your guests decorate your towering wedding cake for you? The idea is to set down a pre-frosted plain white cake, and then supplying the decorating goodies. To avoid it turning into a spectacle, stick to simple decorative goodies like edible glitter, cake pearls and cake paint in your wedding theme colours.
Alternatively, turn your wedding cake into the guest book! Simply order a plain fondant covered cake and supply your guests with decorating pens. While you won't be able to keep it forever like you would a traditional guest book, the trick is to cue your photographer to snap a couple of pictures before the last crumb disappears.
Cupcakes are always a treat, especially when each guest has the opportunity to decorate his or her own little treat – whether for dessert or to take home in a cute little box as a guest favour. Set up a cupcake station with a wide selection of frostings and toppings, and let your special people connect with their inner sweet-loving child once more.
Original images and their credits available on Pinterest