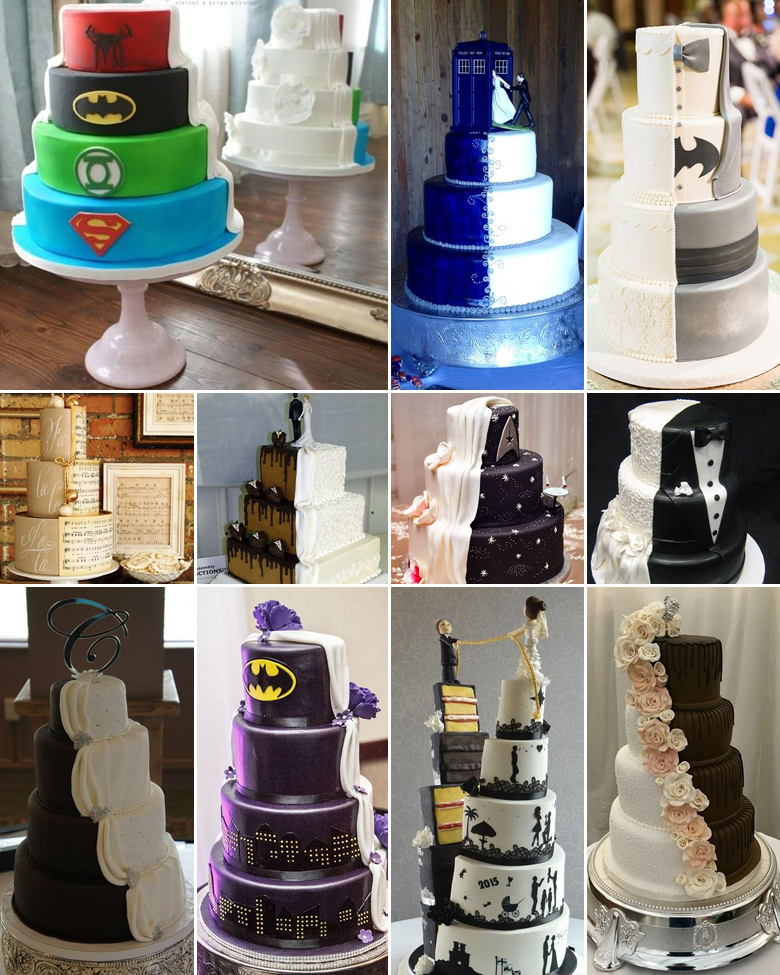 You want an elegant and traditional wedding cake, but your darling dearest is set on something a little more untraditional… like Star Wars or Lego. This is a problem that many brides face, but in reality it's not really a problem – it's an opportunity to create a show-stopper that your guests will never forget.
A half-and-half cake combines the best of both worlds – traditional and the, well, not so traditional. The idea is to create a cake masterpiece that makes people stop and giggle, so you really need to get creative. For instance, one side could be girly while the other is more tech or comic related – whatever hubby wants!
One popular way of doing it is to create a "big reveal", where it almost looks as if the fancy frosting of the traditional cake has been pulled aside like a curtain. Chat to your cake designer about ways to approach this, as it will certainly require a fair amount of skill and expertise.
We also love the idea of using the cake toppers to make the cake extra funny – for instance bride and groom standing on their sides of the cake, or one toppling off the side of the cake while the other is helping them up.
Original images and their credits available on Pinterest