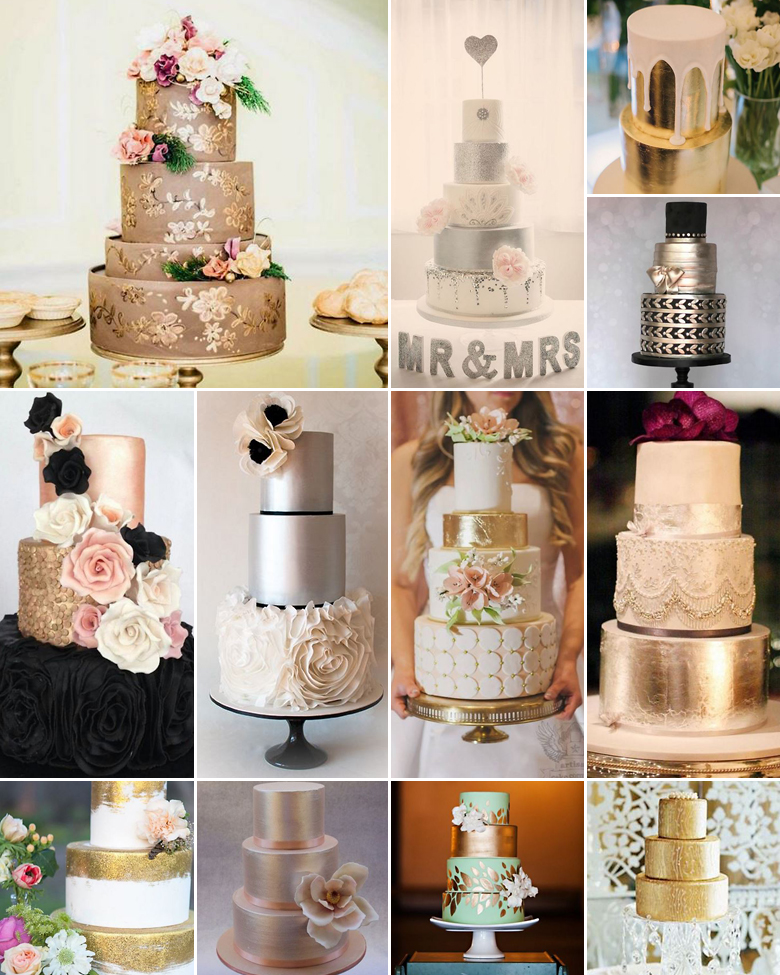 Obviously we're not talking real metallic cakes here – after all, you don't want your guests to crack a tooth on the big day! However these spectacular creations look so real and shiny, they might fool you into thinking you're munching a real piece of gold or silver.
We're currently super smitten with metal-inspired wedding cakes, especially those covered from top to bottom in shimmery fondant. Alternatively, you can also go for a more textured look, using metallic coloured butter icing or cake petals.
However there are other more subtle ways to incorporate the metallic trend into your cake design – here's what we mean:
Use a stencil to create metallic patterns on a white or pastel coloured cake.
If you're opting for a tiered wedding cake, cover one or two of the layers in metallic coloured frosting and the rest in your themed colours or more textured frosting (like ruffles or roses).
Cake glitter is a lovely way to add a little sparkle without going too extreme on the metallic front.
Instead of a metallic coloured cake, display the wedding cake on a gold or silver cake stand instead.
Top the cake with a metallic cake topper and drizzle your shiny frosting over the cake.
Original images and their credits available on Pinterest