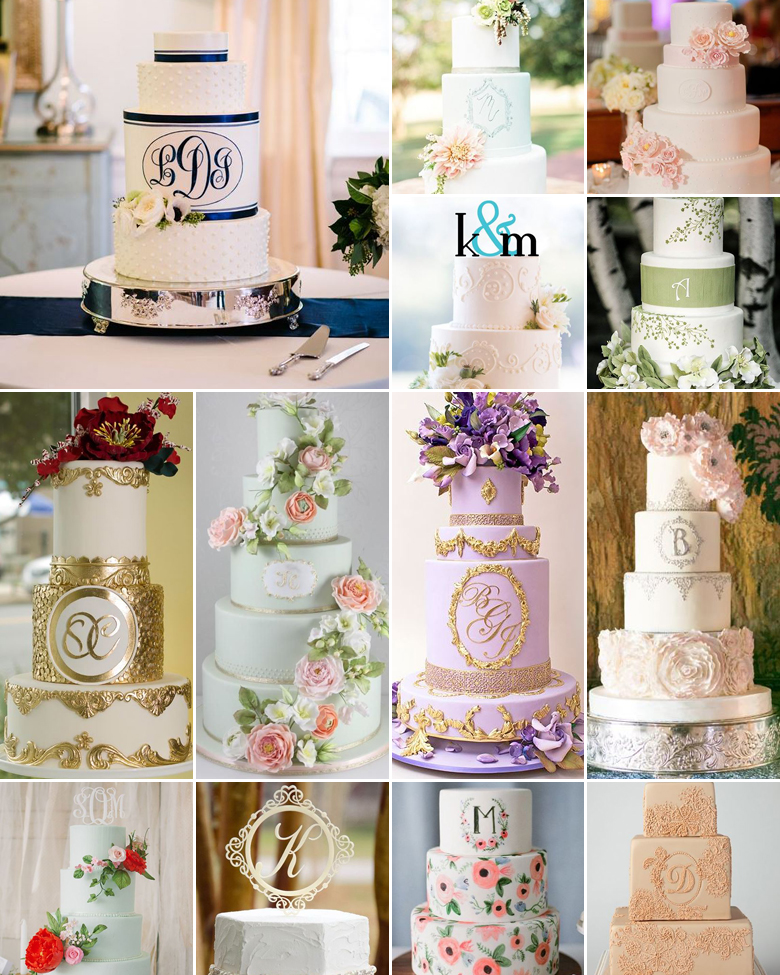 Put your personal stamp on your wedding cake – quite literally! Monogram wedding cakes are the epitome of personalisation and presents yet another opportunity to display your beautifully designed custom wedding monogram.
Monograms speak of splendour and opulence, and there are a number of ways to incorporate yours into the cake design:
For a hint of glitz and glamour, make your own monogram topper out of cardboard and cover the entire surface in glitter.
Create a monogram cake topper out of fresh flowers. For more on this, check out our recent post on Floral Monograms called Say it with Flowers.
Make a bold and regal statement with a gold or silver cake monogram.
Instead of a cake topper, simply work your monogram into the frosted curls and decorations on the wedding cake.
Keep it simplistic and minimalistic by opting for an embossed effect where the monogram is the same colour as the cake.
If you really want to put your personal stamp on it, veer away from the traditional tiers and opt for a cake that's shaped like your monogram.
Instead of a large wedding cake, serve mini cakes, petit fours or cupcakes each branded and decorated with your monogram.
Original images and their credits available on Pinterest