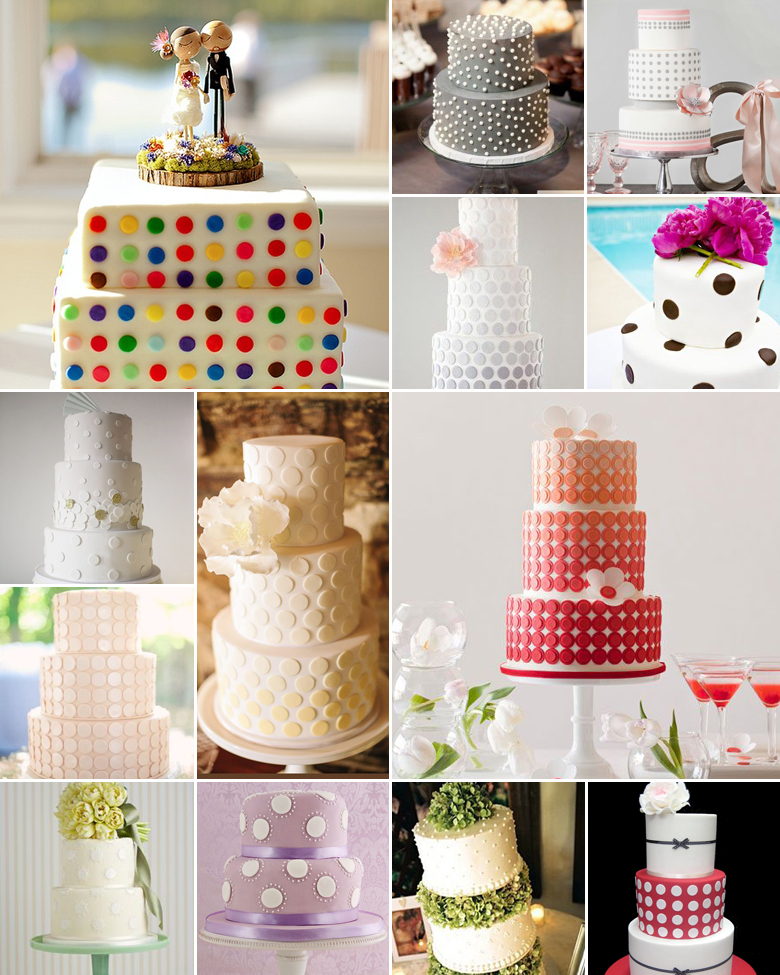 Polka dots have long since been associated with cutesy vintage party dresses and kiddies parties, almost becoming synonymous with all things fun and celebratory. Lately polka dot wedding cakes have been cropping up all over the wedding scene in various shapes, sizes and colours, aptly reflecting the playful and quirky personalities of both bride and groom.
Then again, polka dots don't necessarily have to be entirely quirky and tongue-in-cheek. Symmetrically arranged polka dots can be oh-so stylish and add an almost contemporary twist to the wedding day. Paired with clean lines and a muted colour scheme, this type of polka dot cake also has a sense of masculinity about it that hubby-dearest will love.
Colour can also change the entire "character" of the polka dot. By choosing a colour polka dot that's close to that of the wedding cake colour, you ultimately create a stylish "collage" type layer effect. This gives the wedding cake a certain sense of depth and dimension. Alternatively, why not play around with various shades of your theme colour to create an ombre polka dot masterpiece?
The size of the polka dots also plays a deciding role in where the wedding cake places on the quirky to elegant scale. While large polka dots say "childlike happiness", smaller pearl-sized dots speak of elegance and vintage sophistication. Alternatively feel free to shake it up with dots of varying shapes and size – for instance, one tier covered in tiny dots and the base decorated with large symmetrical spots for an interesting contrast.
Original images and their credits available on Pinterest