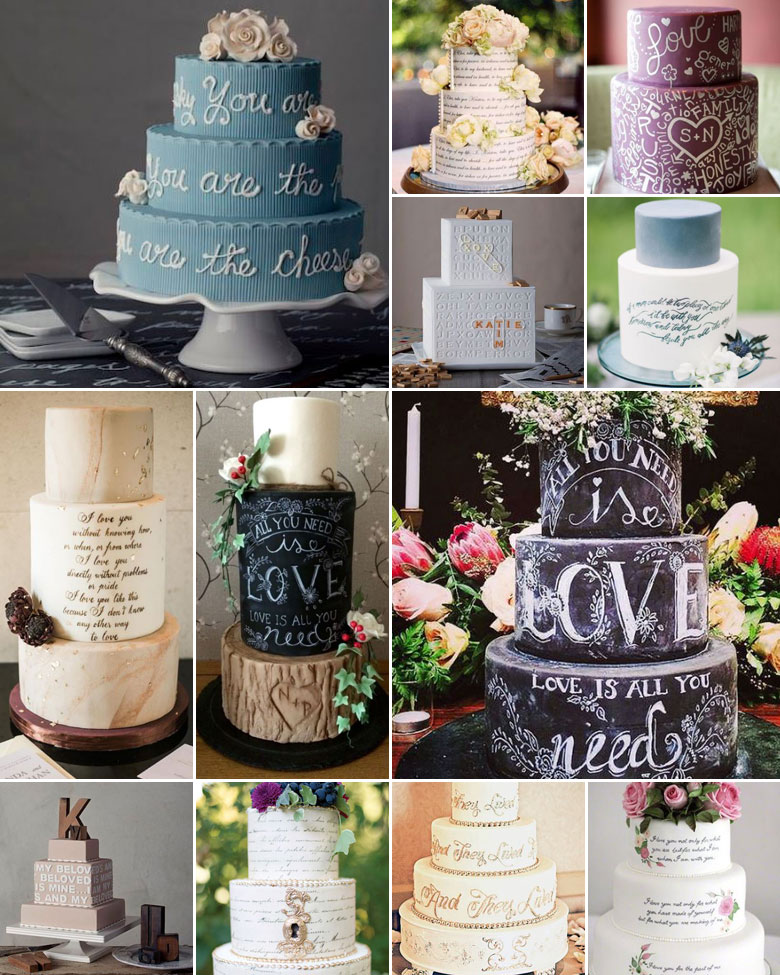 Just when you thought couldn't possibly be any new more ways in which to personalise a wedding cake, the quote cake makes its appearance. This masterpiece is everything you'd expect it to be and more: A towering cake covered in all your favourite quotes!
For starters, you can work with a variety of quotes that have meaning to you – written by the big names like Shakespeare, Dr Suess, and more. Mix and match them, or choose one quote that has significance to you and write it all over the cake in big bold letters.
Then again, you don't have to feel restricted to formal quotes by big ticket writers. Why not consider covering your cake in quotes from your own personal relationship? Perhaps it's the speech he gave when he proposed, or maybe it's the first email you sent him after you started dating – the options are endless!
Another alternative is to turn your cake into a delicious testament to the joy of your wedding day. For instance, use sections of the minster's message as inspiration, or scribble your personal vows all over the cake in sweet frosting. Alternatively you can let your guests go crazy with frosting pens, and turn the cake into a decadent guest book!
Original images and their credits available on Pinterest