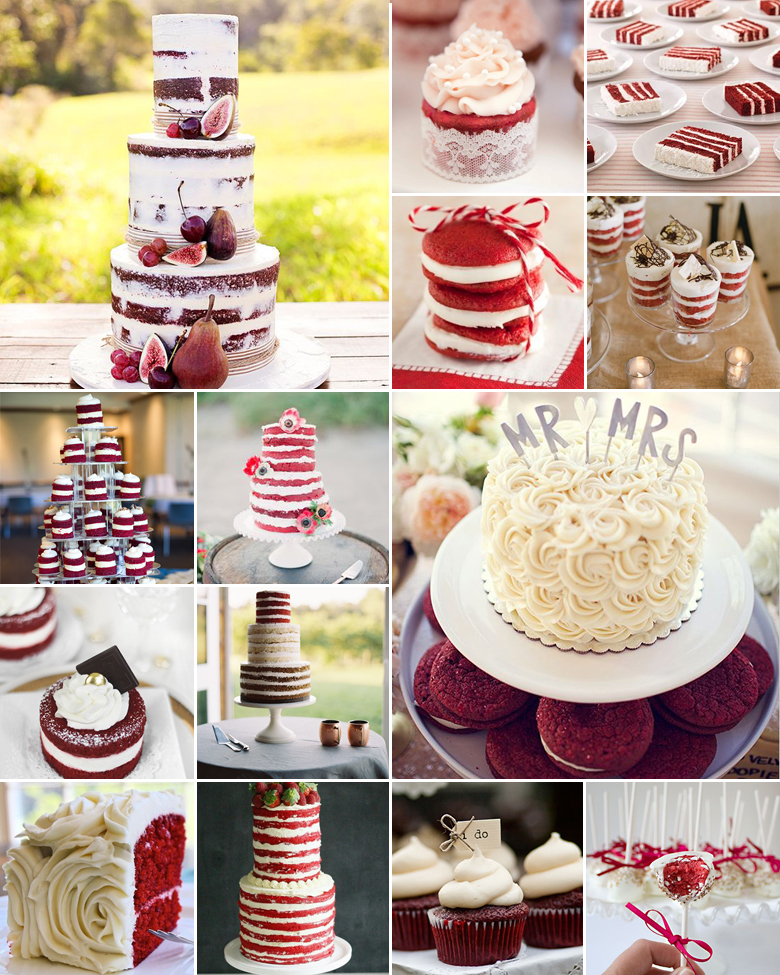 There's not much we don't love about red velvet, and today it's all we want to talk about! When choosing red velvet cake for your wedding, the list of options might be a little bit longer than you'd expect.
Red velvet cake is best complemented with dark chocolate, or white if you'd like something lighter. We also love the addition of equally red fruits atop the white cream cheese frosting – for instance, pomegranate pips, strawberries, red plums or raspberries.
For a red velvet cake with a stunning twist, consider going the ombre route by adding more or less beetroot colouring to the various layers. Other red velvet wedding cake alternatives include:
Cupcakes: Especially ideal for guests to take home as a guest favour after the wedding.
Macaroons: Red velvet macaroons are deliciously striking, and even better when filled with cream cheese frosting and half-dipped in dark chocolate.
Cake pops: Ideal if you're looking to add a fun twist to the drama that is synonymous with red velvet.
Milkshakes: Aside from flavoured milkshakes, you can also consider crumbling red velvet cake into vanilla milkshakes – to die for!
Cheesecake: We just adore the combination of red velvet cake and cheesecake, layered beautifully.
Fudge or brownies: While more dark pink than red, red velvet laced fudge and brownies are deliciously indulgent and perfect for guest favours.
Hot drinks: Red velvet hot chocolate and lattes are all the rage at the moment – a delicious winter warmer.
Ice cream and gelato: If you're considering having a dessert station instead of a wedding cake, this is the way to go.
Original images and their credits available on Pinterest