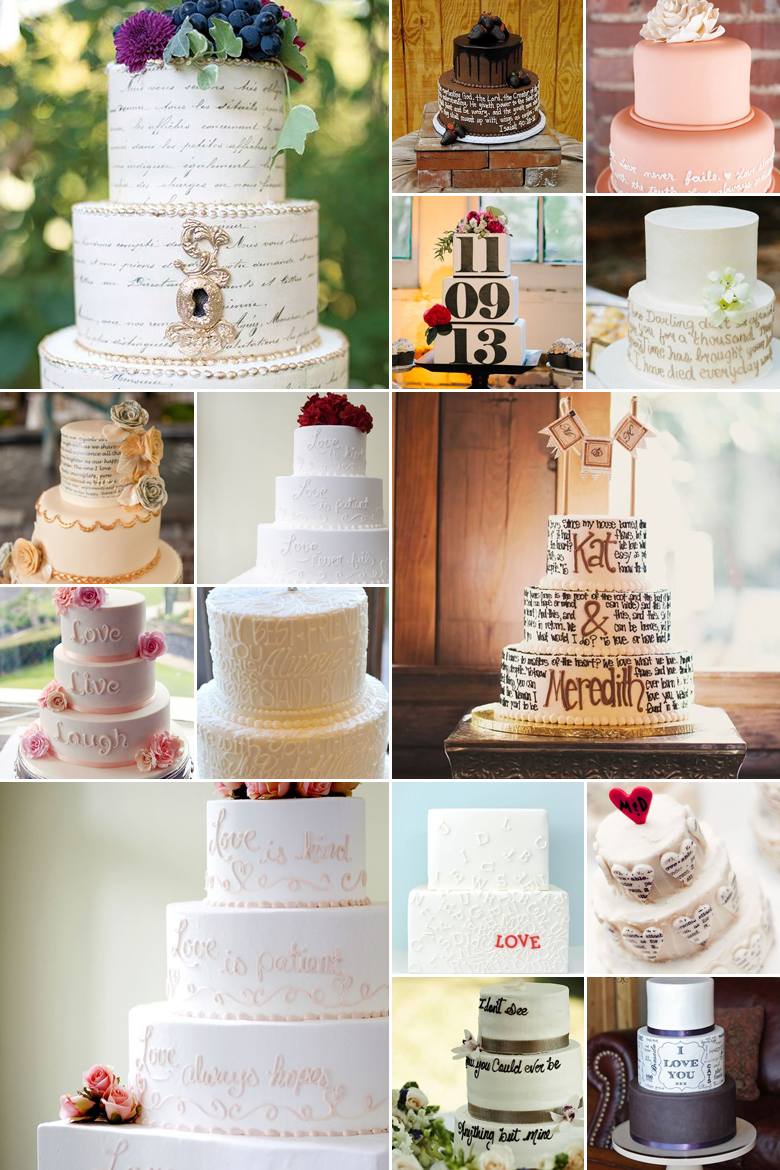 Have your say on your wedding day with a stunningly striking typography cake! Whether you're obsessed with the written word or simply smitten with typefaces, the idea of a typographical wedding cake is bound to appeal to you.
Nowadays cake designers have a variety of writing and embossing tools to write in just about any type of font – from calligraphy and cursive to simple sans serifs. But the real question is: What to say, what to say? We've got some thoughts on the matter:
Go for something simple and bold like your wedding date, "Mr & Mrs", "I love you" or your personally designed monogram.
Decorate the cake with a verse or quote that bears great meaning to you.
Ask cherished and special friends and family members to write down words of wisdom, which the cake designer can recreate in frosting.
Opt for an extract from the song of your first dance or another song that you both hold dear.
Keep it light-hearted with a sugary sweet tongue-in-cheek quote about love or marriage.
If you're truly bold, leave the cake blank until the wedding day where guests can then "sign" the cake with a cake pen or food colouring.
Original images and their credits available on Pinterest