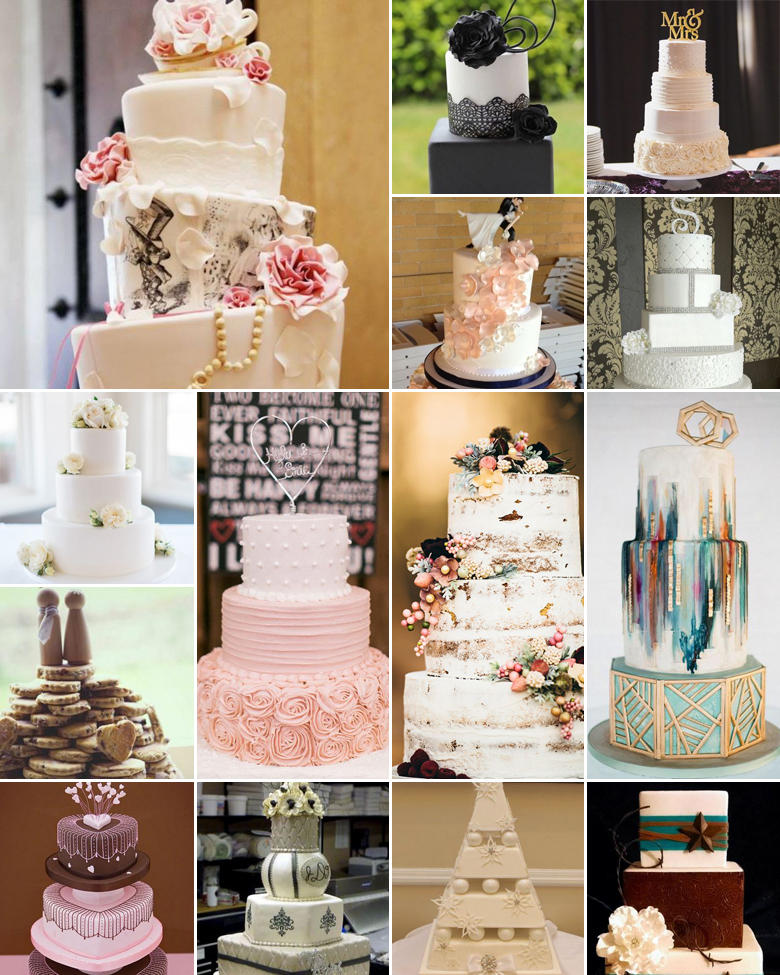 Tiered wedding cakes is a trend that's certainly stood the test of time – as synonymous with the wedding day as the boutonniere. However nowadays, with the magnificent skills our cake designers display, there is so much more opportunity to make the tiered cake beyond spectacular.
Playing around with the shape of the layers is an excellent way to take it from spectacular to jaw-dropping. For instance, a cake made up of triangular tiers will certainly stand out above a standard circular one. Complete spherical tiers are also masterful, as are lopsided tiers which give an overall impression of quirky whimsy reminiscent of Alice in Wonderland.
Alternatively, why not make each tier a different shape to mix things up even more? If many shapes are too much for you to handle, alternating between squares and circles is an excellent way to add variety without things getting out of hand.
We also love the idea of a tall cake with no breaks between the tiers – in other words, a straight-up pillar cake or a pyramid even. This can be made all the more magnificent with cake glitter and metallic coloured frosting – the Taj Mahal of cakes, if ever there was one.
Cake Toppers for your Tiered Cake
The requested RSS feed cannot be loaded at this time. This XML document is invalid, likely due to invalid characters. XML error: Undeclared entity error at line 22, column 147
Original images and their credits available on Pinterest