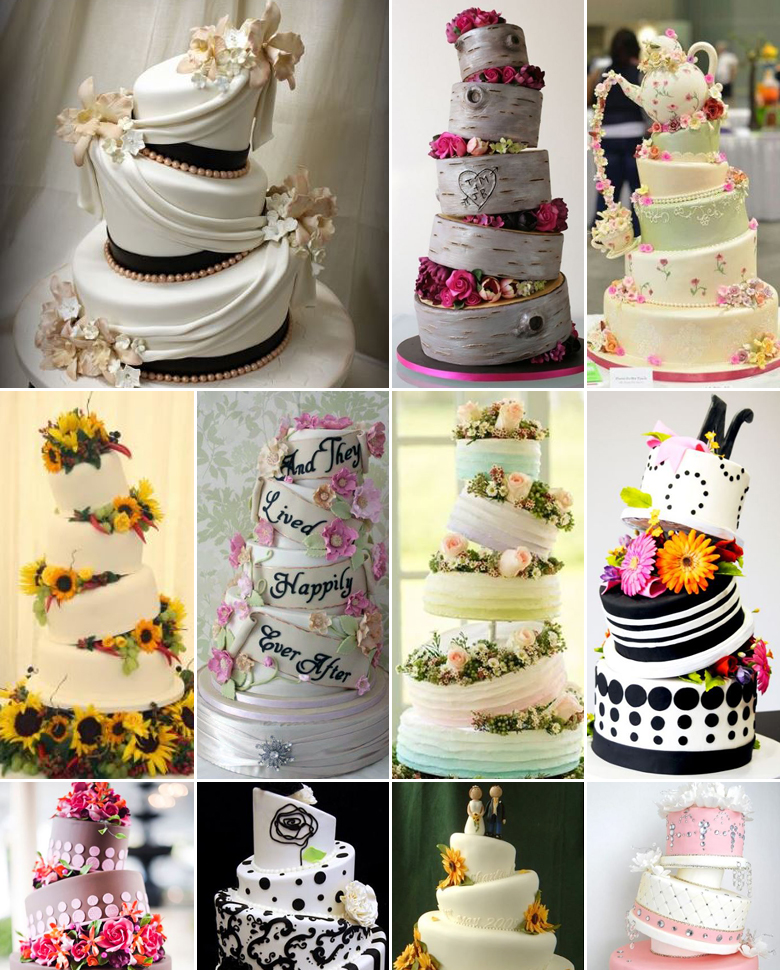 Consider yourself a little wild, weird and wonderful? Well then, this new tilted cake trend should tick all the right boxes! Tilted or lopsided wedding cakes are incredibly whimsical and playful, making it the ideal addition to a laid-back and whimsical wedding celebration.
First of all you need to consider your theme. Naturally lopsided cakes won't work with a very classic or glamorous celebration, and certainly not a vintage one at that. However if you're thinking of a Mad Hatter theme or a bright colour scheme, then you can't go wrong.
Tilted wedding cakes can come in all precariously balanced shapes and sizes. You can have it slightly off centre or a little tilted, or you can opt for a creation that looks like it's about to topple at any second. If you're both somewhat OCD, perhaps consider something a little more symmetrical.
If you really want to go all out, consider an upside down tilted cake – better known as a hanging cake. This adds an additional level of drama, and we just love the craziness of it all. To further complement the cake, add other lopsided elements like mismatched wedding chairs or plants potted in a variety of odd containers
Original images and their credits available on Pinterest