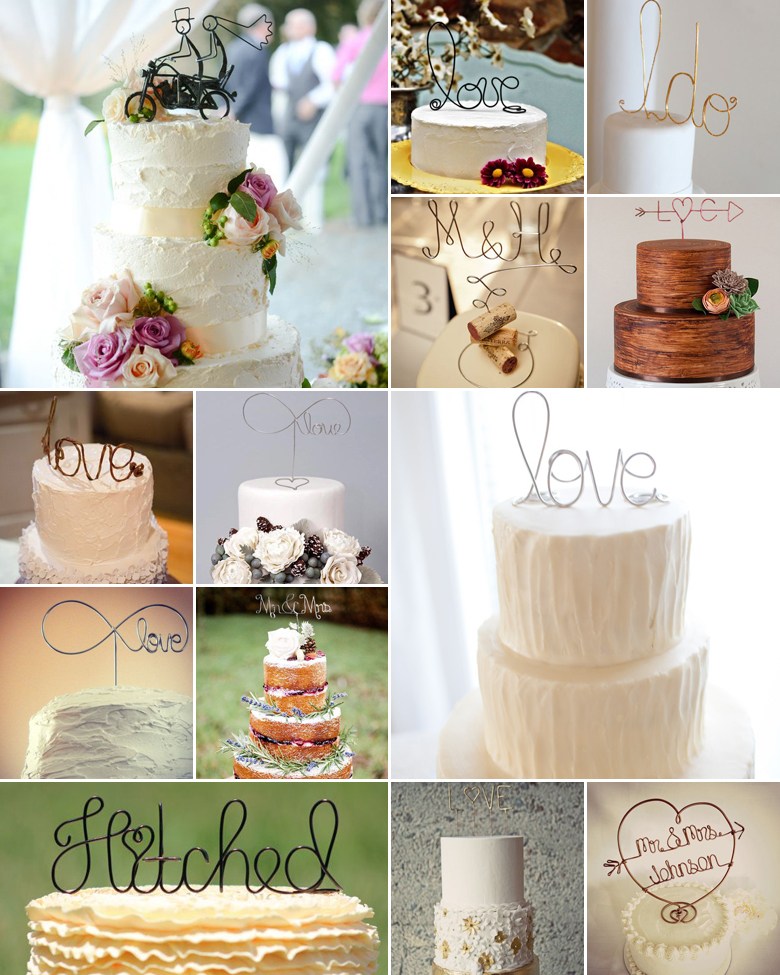 Gone are the days of tacky plaster of Paris bride and groom cake topper that looks nothing like you and says nothing about you as a couple. Nowadays custom cake toppers are the in thing and, let's be honest, nothing says custom and affordable quite like a piece of wire!
Because wire is such a highly versatile material, you can incorporate it in other areas of your wedding day – for instance, the table centerpieces, table plan, and so forth – to turn it into a theme of sorts. But before we get ahead of ourselves, let's first talk about the many different cake topper shapes and ideas at your disposal:
Bend the wire to shape the letters of your names, initials or wedding date.
Craft a wire word that perfectly summarises your relationship or your big day, for instance "love", "joy", "smiles", and so forth.
Bend it into the shape of a guy and girl or other male and female like two birds, fish or any animal you love.
Use the wire to "write" a significant wedding phrase like "we do", "mr & mrs", "love is" or "forever & always".
Instead of bending, use the wire as a skewer or display mechanism to secure flowers, chocolates or other goodies to the top of the wedding cake.
Once bent into the shape of your choice, the wire cake topper can be further decorated with ribbons, beads, lace or fresh flowers to add a touch of soft elegance to the otherwise rustic cake topper.
Original images and their credits available on Pinterest
SHOP FOR CAKE TOPPERS:
Click on the images below to view cake toppers for sale on the Celebration.co.za shop.
The requested RSS feed cannot be loaded at this time. This XML document is invalid, likely due to invalid characters. XML error: Undeclared entity error at line 22, column 68