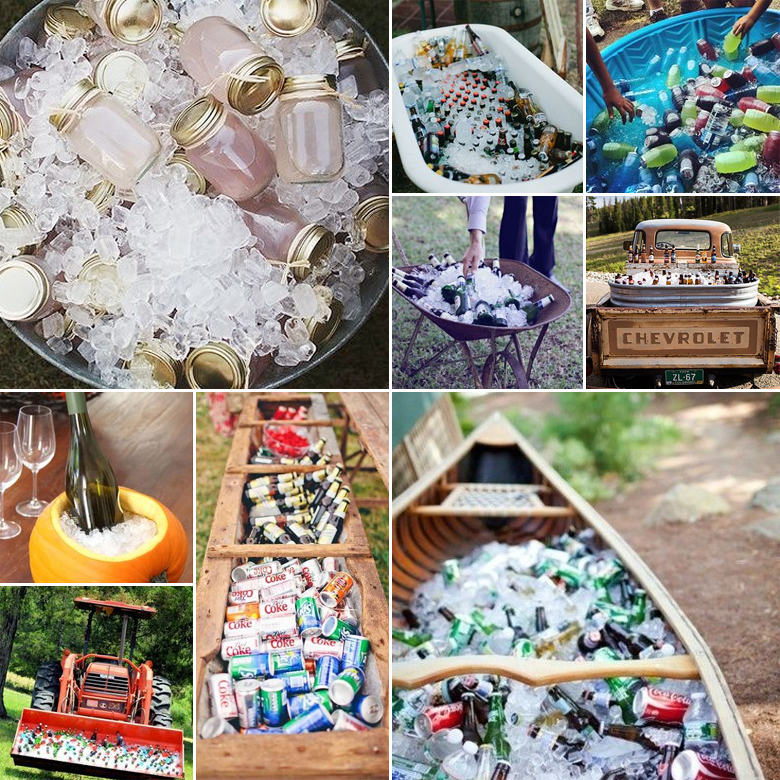 There's nothing worse than a hot drink on a hot summer's day – especially not if that drink is a beer or glass of white wine. Keeping your drinks cool should be a big priority if you're planning a summer celebration – but that's not to say your cooling methods should be boring!
Forget fridges and normal ice buckets – we've got some other ideas:
Fill a big cut-off wine barrel with ice, and plonk all of your beverages in there.
If you're planning a more rustic farm-style wedding, consider using a big old metal bath.
Be creative and add a little colour to your ice – for instance, scatter flower petals on the ice or add slices of colourful fruit.
Fill the back of an old pick-up truck with, well, a truck-load of ice, and store your beverages on there.
We love glass dispensers! And whoever said you can't display your wines and cocktails for the world to see?
Invest in a big old retro fridge, where guests can help themselves to their favourite drinks.
Make your own frozen ice buckets, by layering two ice buckets and putting water in between before freezing it.
Original images and their credits available on Pinterest