Cutesy Koozies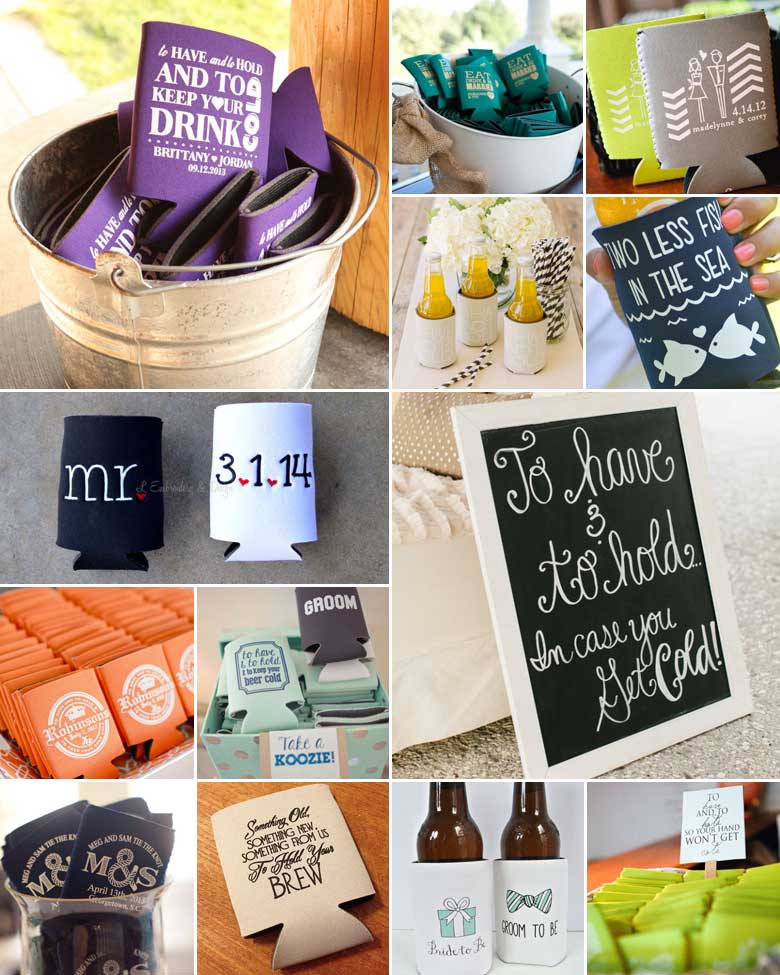 Koozies are every bit as cute as they sound! Designed to wrap around a wine bottle or beer can, these little sleeves traditionally serve the practical purpose of keeping the beverage cold and keeping your hands from getting cold. But let's be honest – it's really more about the charm and prettiness than the practicality!
These days most stationery designers are fully able to create beautiful and personalised koozies for the wedding day. Keeping it in line with the rest of your stationery items, these little adornments just help to tie everything together in an even more effective way, extending your theme past place cards and menus.
Then again, if the budget's a bit tight you can easily make your own koozies out of cardboard – while they won't act as insulation, they will do just as good a job of decorating the bottles or cans. In this way, koozies become an excellent alternative to having personalised wine labels printed, and they can also be printed with anything from the menu and thank you notes to quite quips and guest names.
If paper koozies don't really go with your theme or style of your wedding however, why not consider using fabric instead? Lace koozies are ideal for a more romantic or vintage style wedding, whereas more organic fabrics like burlap and raw cotton adds just that right rustic touch. Another alternative is to have guests decorate and name their own koozies with a couple of markers and some embellishments – especially perfect when it comes to marking your drinks for the night!
Original images and their credits available on Pinterest