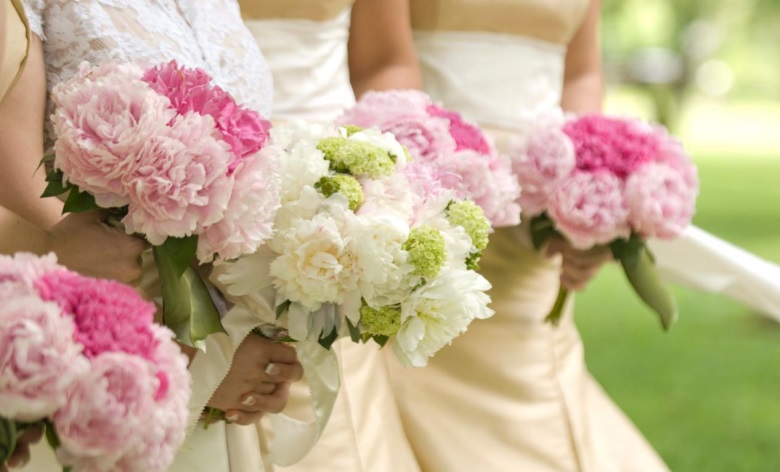 Flowers add colour, beauty and nature's touch to your wedding day. When meeting with your chosen florist and you need to be sure that you have your ducks in a row and know what flowers you want for your wedding day. Whether it is flower arrangements for the wedding reception, wedding venue, corsages for your mother, a bouquet or two for your bridesmaids or the lovely flowers you want to wear in your hair, a checklist will ensure you don't forget anything relating to your wedding flowers and in the long run save you time, money (keeping you within your budget) and further stress down the line.
Find below a list of bouquets / arrangements / flower related items to keep in mind when getting ready to finalise what flowers are needed for your upcoming wedding.
Bridal Party
Brides Bouquet
Flowers for Bride's hair
Bridesmaids Bouquets
Maid of Honour Bouquet (if different from the Bridesmaid's bouquet)
Flower girl bouquet (if applicable) or Flower girl petals to throw / toss while walking down the aisle
Flowers for Flower girl's hair
Corsage / Boutonniere for the Groom
Corsage / Boutonniere for the Groomsmen
Corsage / Boutonniere for the Bride and Groom's Parents and Grand Parents
Ceremony
The ceremony typically includes a few flower arrangements. Consider the following places / areas where you may want to include your selected arrangements / flowers:
At the alter
At the entrance
A the signing table
Chair and / Aisle flowers and décor
Another item to consider for the Ceremony would be candles – remember to ask your florist if they can help you arrange this.
Reception
As with the ceremony, the reception area also includes a few flower arrangements. Consider the following places / areas where you may want to include your selected arrangements / flowers:
At the entrance to the reception area
Center of the table or throughout the center of the table
At the Bar
At the buffet table
On your Wedding Cake
Around the area where speeches are made
Photo Credit: http://www.tkontheday.co.uk/