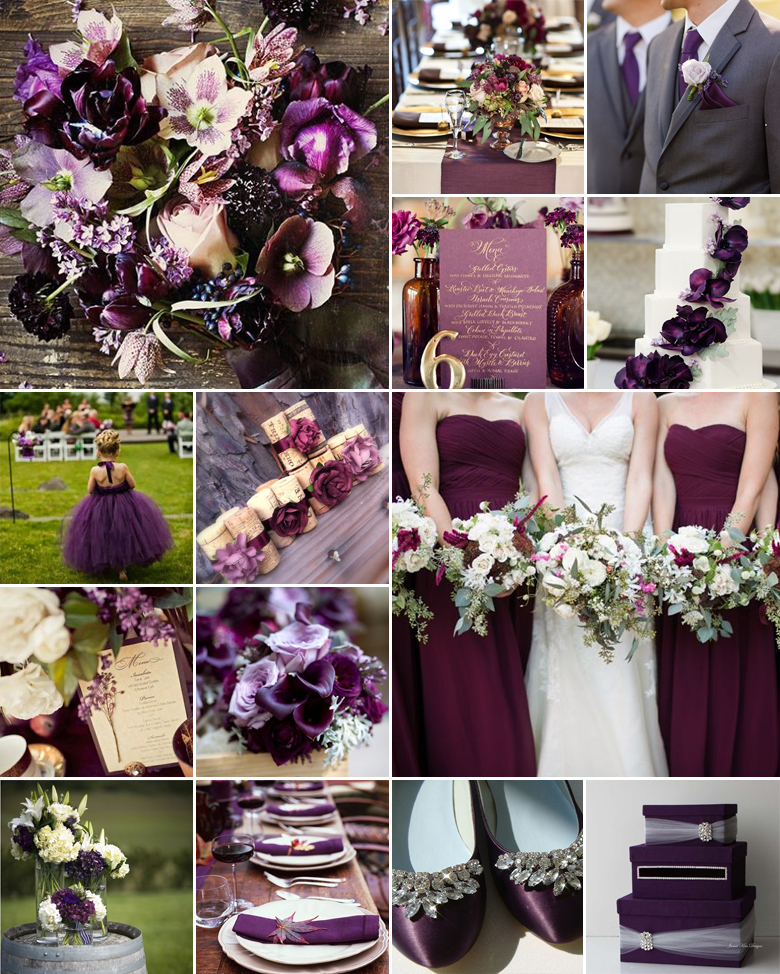 Eggplant or aubergine is a dark purple colour but what really sets it apart is the almost brownish undertone that gives it that rustic edge. In fact, you can probably describe it as the perfect marriage of maroon and dusty plum.
Combining eggplant with fresh touches of green is always a good call as it creates an even clearer link to the aubergine plant. Adding other shades of purple not only creates a breath taking ombre theme, but also gives you a little more freedom when it comes to finding paper, décor and other elements to match your colour scheme.
In terms of flowers, you have a rather limited selection to choose from – arum lilies, roses and ranunculi being some of the best available options. However, due to the intensity of the eggplant hue, you only really need a couple of flowers in a sea of neutral colours to make a statement.
It goes without saying that the physical eggplant fruit needs to make a showing on the big day – whether it be in the shape of aubergine tartlets, chips, soup, stuffed aubergine or even an eggplant wedding cake! We also love the idea of picked eggplant or aubergine tapenade as favours to the guests.
Original images and their credits available on Pinterest