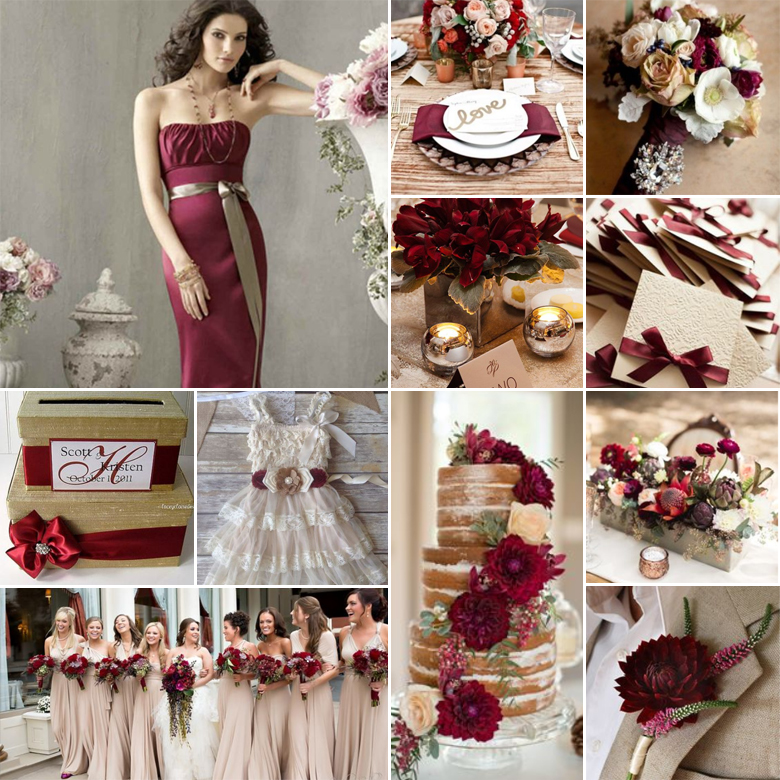 While wine is by no means something you want to bring close to a beige dress (The spill! The horror!), the two colours blend beautifully. We simply adore the almost vintage authenticity of this colour scheme, with the deep wine red adding a lovely splash of colour to an otherwise demure scheme.
While you can never have too much beige really, the amount of red you add can change the entire feel of the colour scheme. Here are some suggestions for combining the two colours with flair:
Opt for a subtle beige wedding gown, paired with bright red shoes and accessories.
Deck the dessert table in caramel-beige treats and cakes, topped with bright red cherries.
Keep the guest tables simple and fresh with beige linens, and add regal touches of red in the form of glassware and plates.
Jazz up the entire colour scheme with hints of gold to complement the beige and red.
For a more organic feel, add beige in the shape of burlap and wheatears.
Nothing says drama like a pair of bright red lips, whether you're the bride or the bridesmaid.
In the heat of summer, groom and groomsmen will love the cool fabric of a beige suit.
Original images and their credits available on Pinterest