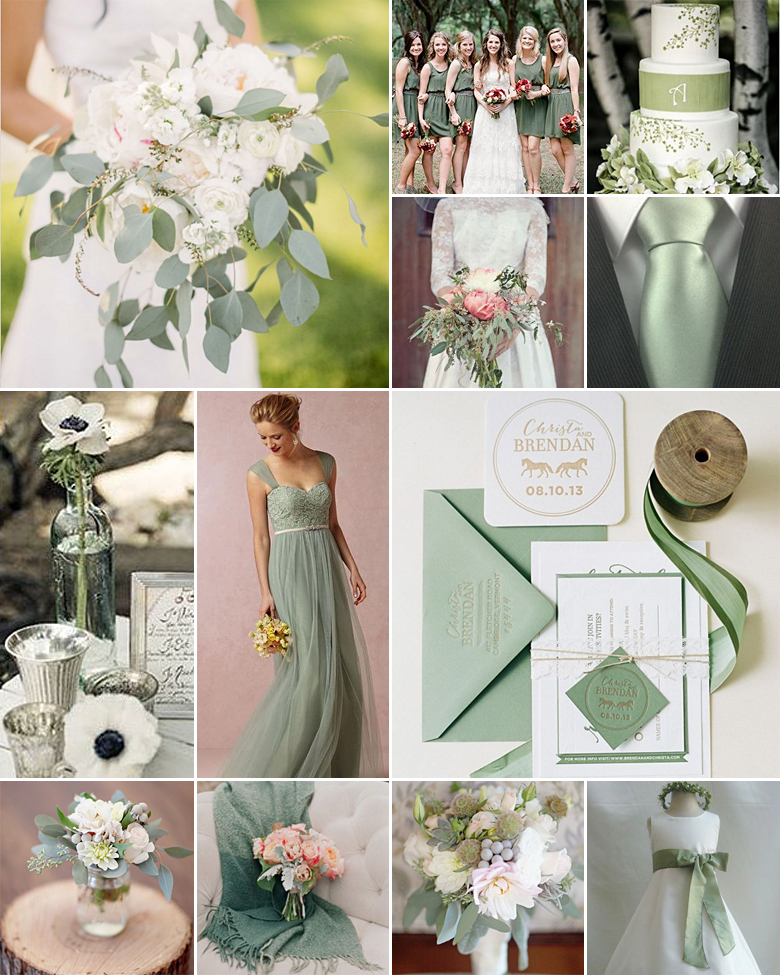 Sage and white is a super simple and elegant colour scheme with a touch of vintage attached to it. With this colour scheme you can add a bit of dimension by blending other shades of green into the decor, or if you wish hints of rose pink.
For the centre pieces you can either have bigger bouquets of elegant white flowers with dashes of leaves and green flowers or you can go completely opposite with small succulents mixed with a fine white flower as Baby's Breath.
You do not want your guests to be blinded by the white element so opt for sage table cloths with white napkins and your white plates
For dessert, and as it is summer, you can serve a scoop each of mint and vanilla gellato.
The thank you gift can consist of green macaroons with a delicate sage coloured thank you note written in white to give a delicate finish to your theme.
Sage bridesmaid dresses will provide the appropriate balance to your white wedding dress.
Your wedding photo shoot could be held in a olive groove.
This theme is perfect for a minimalistic and delicate look.
Original images and their credits available on Pinterest