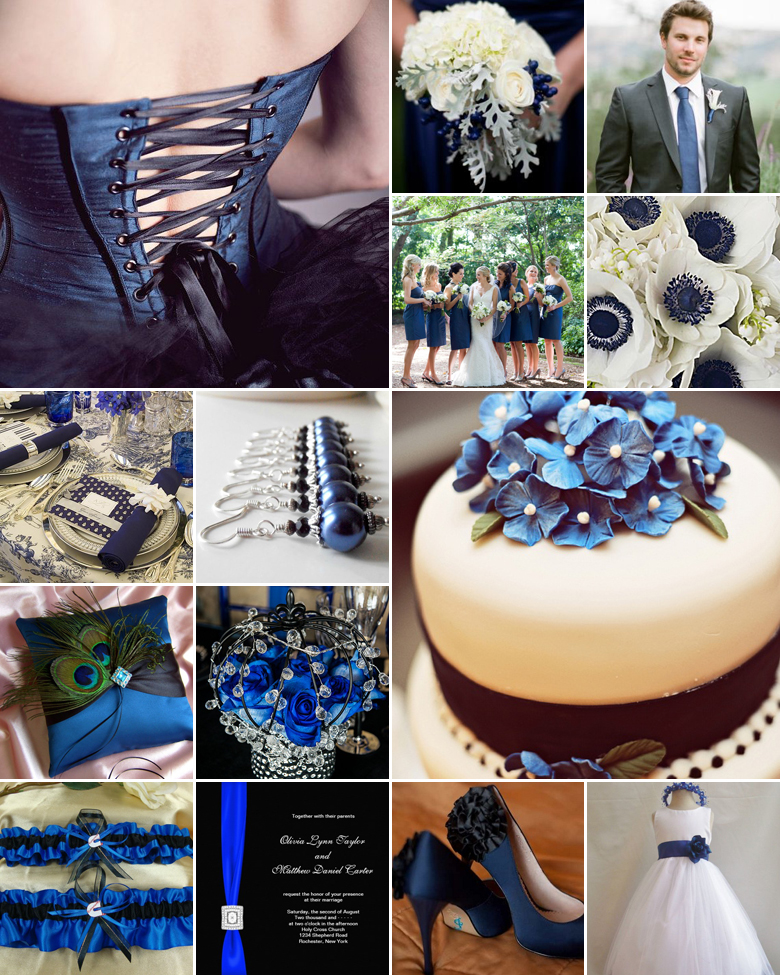 While a rather unusual colour combination for a wedding, a black and blue theme is bold and dramatic, giving your special day a glamorous, all-star appeal. Because they are both strong colours, you may want to use a light neutral colour (such as white or ivory) in some areas to lift the ambience created by this gorgeous theme.
The combination of black and blue is elegant, lending itself to a formal wedding with plenty of glam appeal. To accomplish this theme effectively, consider the following ideas:
Replace your traditional white gown with an elegant black number for a really dramatic touch. This is especially lovely for brides that do not feel comfortable in white.
Include foods like black caviar, blueberries, poppy seeds, and so on in your menu to introduce the colour scheme on the plates.
Some florists provide black and blue flowers (such as roses and lilies), which look great in a hand-held bouquet or as centrepieces on the tables.
Black and white photographs can adorn the walls of your venue in dark blue frames, creating a nostalgic look and feel.
View our beautiful gallery below for more inspiration.
[flgallery id=66 /]
Image Courtesy of Hostess with the Mostess