Black and White Wedding Inspiration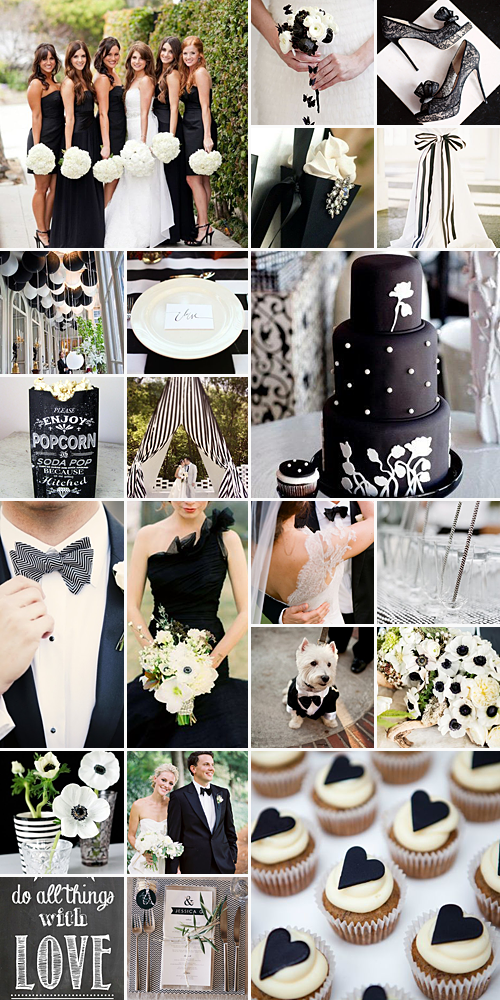 Image Courtesy of Ruffled
Black and white weddings are becoming increasingly more popular and why should it not? The combination of the two colours is absolutely stunning and most definitely add a classic feel to the wedding! Use flowers and decor to bring it to life a little more and you are set for an absolutely stunning wedding.
Here are a few suggestions:
Keep your wedding attire simple.
Make the bride stand out by dressing the bridesmaids in black
Add red, pink, green or even gold to add some contrast in colour (don't go overboard)
White orchids are stunning. Other flower good flower options include Gladiolus, Lilacs, Carnations, Gardenia, Stephanotis, Calla Lily, Apple Blossom, Magnolia, Narcissus, Aster, White Lilies (if not superstitious)
White table cloths with black serviettes work well
Symbolism
White: White is purity, cleanliness, and innocence. Like black, white goes well with almost any color.
Black: The color black can also be mysterious, sexy, and sophisticated.