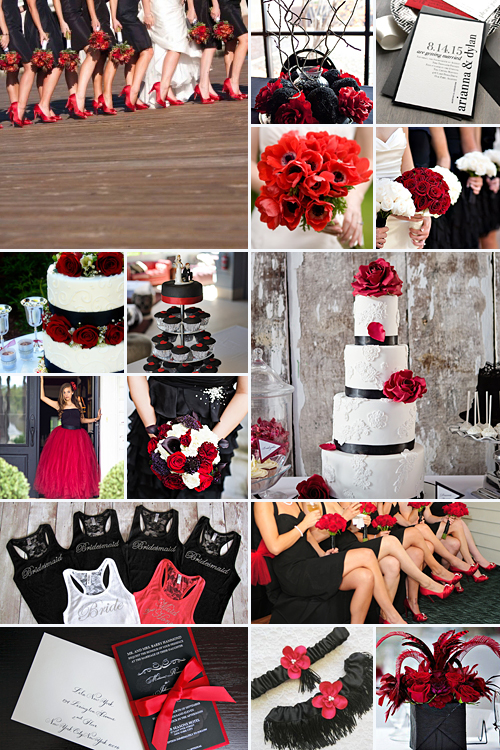 The combination of red and black contribute greatly to the look and feel of sophistication, style, elegance and let's not forget passion!
Red and black are very strong and powerful colours, so adding a splash of white or ivory can help soften the effects of the 2 colours where necessary.
Here are a few tips and ideas to getting your black and red wedding theme going:
Flowers: Roses, carnations or Barberton daisies are the perfect red flowers. Soften the bouquets with baby's breath or white / ivory ribbons.
Shades: make sure to choose the colour red you like as there is a variety of reds available. Stick with that colour throughout and don't mix to avoid things looking unbalanced.
Decor Ideas:
Red rose petals can be used and scattered on black table cloths.
Red table cloth with black runner across.
Create bouquets out of different shapes of red and black balloons.
Favours: Find little black boxes that you can fill with red sweets or chocolate / fudge wrapped in a red foil.
Theme Ideas:
Black and red polka dots
Black and red stripes
Black and red cherries
Twilight
Photography: Ask your photographer to capture or convert your photos to black and white and use red to accentuate certain elements of the photo.
There are loads of ideas one can run with, so now is your time to get creative.
Original images and their credits available on Pinterest