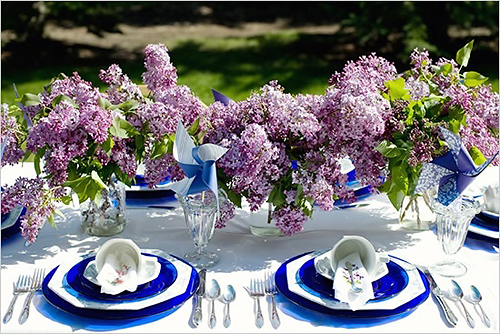 Drama, drama, drama! A dark blue and deep purple will certainly give your special day all of the drama you envision. This intense colour combination is fabulously grand and royal; perfect for evening weddings and formal affairs. But, you can also opt for more muted hues of blue and purple that, while dark, have a distinctly grey undertone for a vintage look that is more natural and neutral. Then again, light, pastel versions of these two colours will give a completely different look and feel to your wedding style and theme. Baby-blue and lavender is a stunning choice for an outdoor, country wedding that, while pretty, is not too feminine or formal.
Very often, the gents in the bridal entourage feel a little less manly on their wedding day if they are made to wear feminine shades just to fit in with the theme. This colour theme is fantastic for the guys, since there is plenty of opportunity to put them in masculine blues.
To incorporate both blue and purple into your décor and attire, it is best to use an additional neutral colour as your backdrop. This makes the colour theme stand out a lot more than flooding every aspect of your wedding in either blue or purple. We recommend grey, stone or white as your neutral background colour.
To include some natural elements in your décor, consider having brinjals (eggplants), hydrangeas, irises and black grapes in and around your venues. Natural elements lend your décor a softness that may be necessary if you opt for dark blues and purples.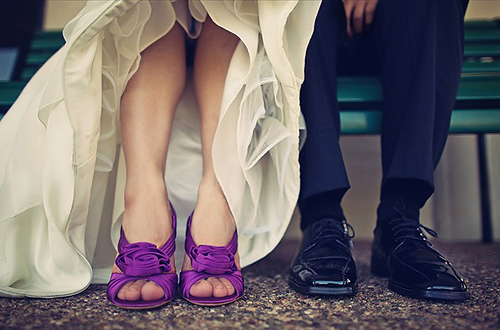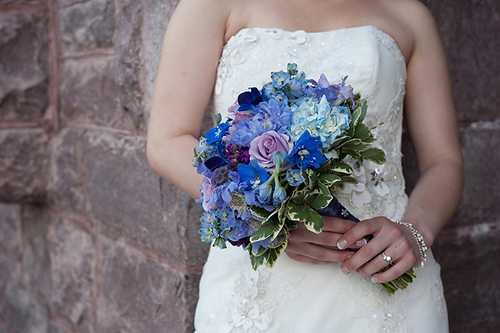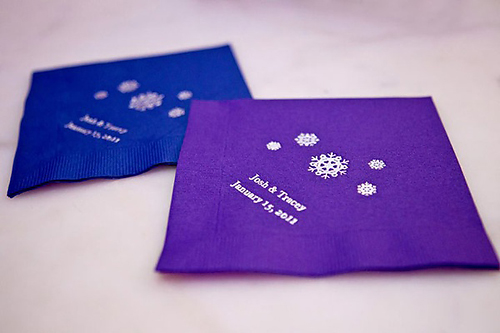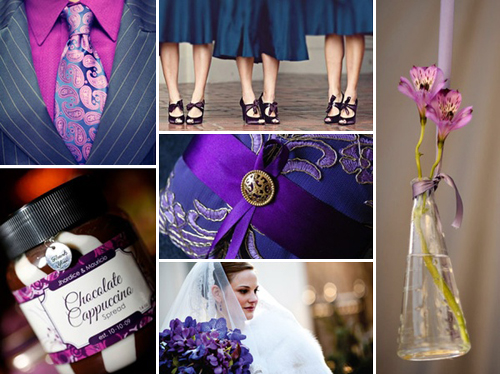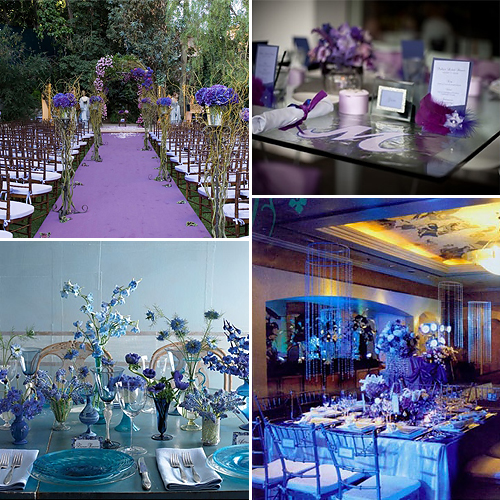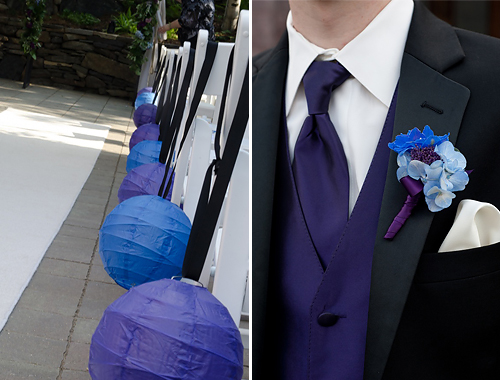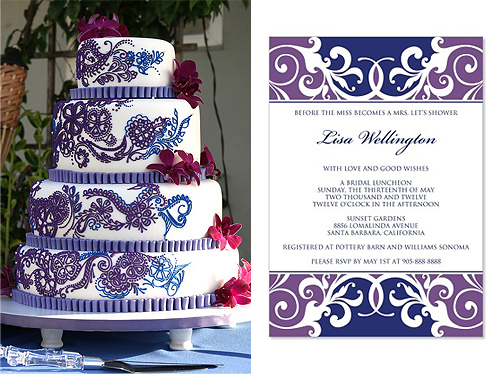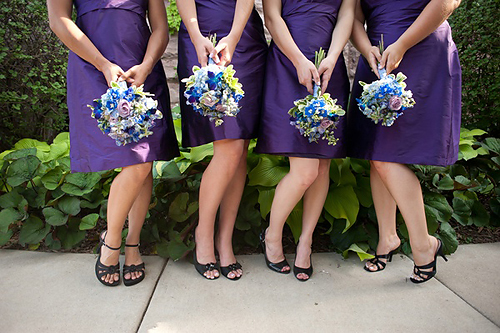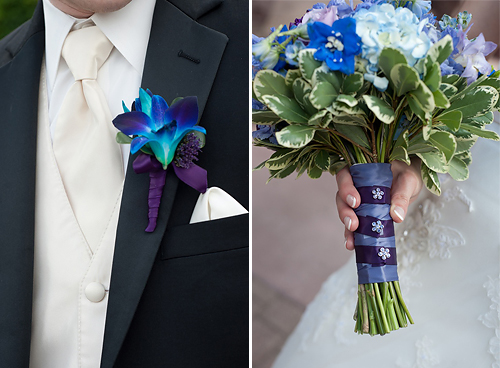 For more ideas on Blue and Purple Wedding Ideas or to check out the original photos displayed above and their credits, make sure to check out our Blue and Purple Weddings Pinterest board!