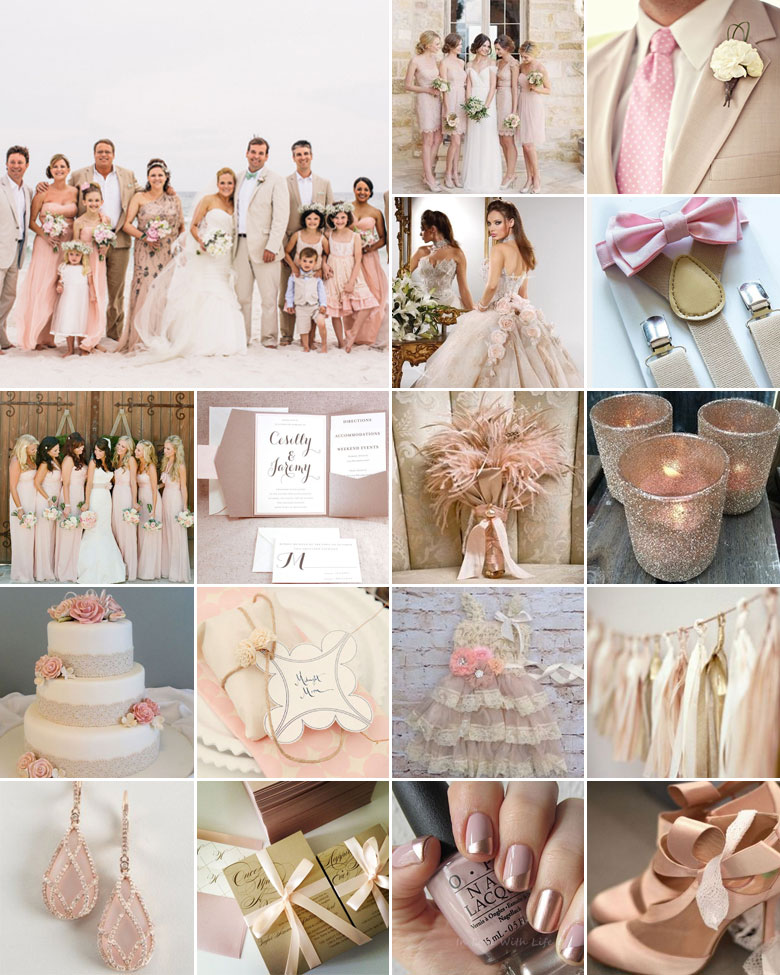 Candyfloss meets caramel popcorn in this delightfully rich, fun and vintage theme. By playing around with different shades of the two colours, you can control where on the scale of elegant-to-sweet your wedding will fall.
We just adore the light soft character of this colour scheme, and when applied with the right amount of finesse, it can take your wedding décor to a whole new level of elegance:
There are few things as striking as a light blush pink wedding dress – stand out and own your moment!
Light beige suits are ideal for a hot summer wedding where black simply won't suffice.
Opt for fabrics that match the tone of the colour scheme – vintage lace and shiffon are the perfect fit!
A dessert buffet plays to the tone of this colour scheme just perfectly – marshmallows, meringues, petit fours, twirly ice creams and whatnot.
Add small touches of vintage gold and brass to liven up the colour scheme, or keep it light with white as base colour.
Bathe the venue in soft soothing blush lighting, flipping to nude every now and again.
Flowers are an absolute must! Pair soft pink flowers wheat ears for a striking focal piece.
Burlap is absolutely essential if you want to bring the organic nature of beige across.
Original images and their credits available on Pinterest