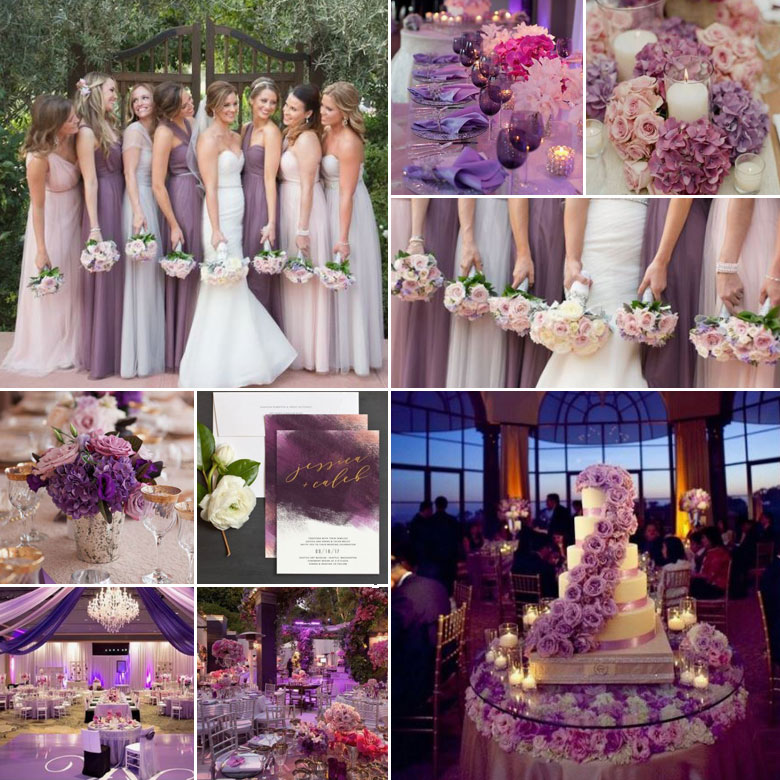 Plum (and shades thereof) is without a doubt one of the top colours of the season, and we've been in love with the different ways in which brides and décor experts have been applying it.
One of our favourite colour schemes is the dramatically contrasted plum and blush. Balancing the soft with the deep, this colour combination embodies sophistication and femininity unlike any other.
Opt for a mix of deep plum and blush coloured roses, peonies, daisies and other pretties.
Instead of a crisp white wedding dress, why not break tradition with a soft pink one?
Clothe your bridesmaids in plum from head to toe, with soft blush bouquets.
Have you ever considered plum suits for the groomsmen? Bet you haven't – so incredibly stunning!
Serve a selection of plum flavoured desserts, like cheesecakes and macaroons, with light pink cocktails.
Paint the venue in soft blush and deep plum lighting, alternating between the two as the night goes on.
Drape the tables in striking plum table cloths, and complete it with soft blush candles and flowers.
If you're open to a bit of fun, why not kick-start the day with candy floss and plum flavours slush puppies?
Original images and their credits available on Pinterest