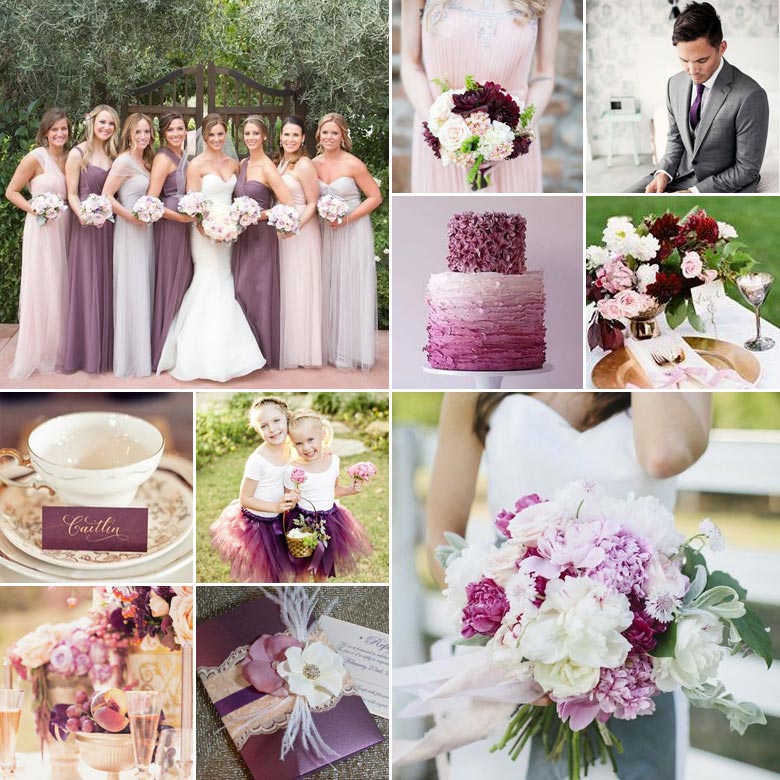 Certainly a match made in colourful heaven! Blush and pink speak of vintage splendour, and it's therefore best to use cream or ivory as a base colour rather than crisp contemporary white.
Belonging to the same colour family, the two colours complement each other beautifully and you can easily add a dash of gold, silver or olive to highlight important facets of the day. To add a bit more depth and dimension to your colour scheme, feel free to add dashes of other hues out of the pink/purple family.
The trick to pulling off this colour scheme is to think of it as more than just a colour scheme – it's a theme that comprises of femininely vintage elements. Fabrics in the line of lovely lace and lush velvet are a must, and so are Downton Abbey style chandeliers and draping. Flowers are also essential, so opt for an array of roses and peonies.
Because the colours are already so warm, they tend to fill the room without much need of elaborate decoration; in other words, it's important to avoid clutter, especially on the tables. Try to incorporate the colours in practical ways – for instance, plum glassware, blush place mats and elegant munchies like macaroons and petite fours displayed under bell jars.
Original images and their credits available on Pinterest