Brown and Blue / Teal Inspiration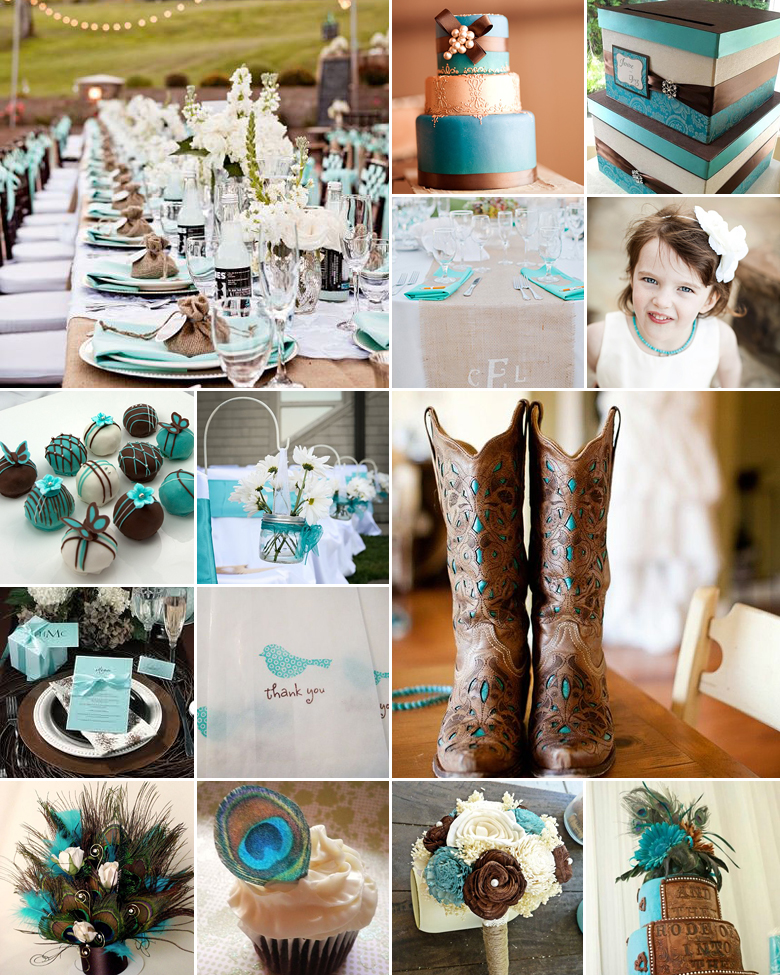 Blue and green commonly appear together in nature. The blue waters of the ocean crash at the foot of emerald green cliffs. The green hills roll up to meet the azure of the clear skies overhead. Really, this colour scheme is all around us. Making it a part of your wedding day will only make the magical quality of the natural world around you an integral part of your big occasion.
Both of these colours come in an array of shades, from turquoise and lime to midnight blue and grass-green. Therefore, you will need to decide on your exact shades and whether you want to include more than one of each before you settle on your bridal attire and décor.
To incorporate this colour scheme in your wedding, consider the following suggestions:
Use peacock feathers in your décor and floral arrangements, as these boast iridescent blues and greens.
Include blue flowers, like hyacinths, hydrangeas, delphiniums and irises, with plenty of green foliage.
Have real or imitation sapphires and emeralds in your jewellery.
Donning your bridal party in blues and greens will create a gorgeous effect in your formal wedding photographs.
Garnish blueberry cheesecake or pavlova with mint sprigs and Granny Smith apples.
As guest favours, hand out bags or boxes of blue and green jellybeans.
Original images and their credits available on Pinterest