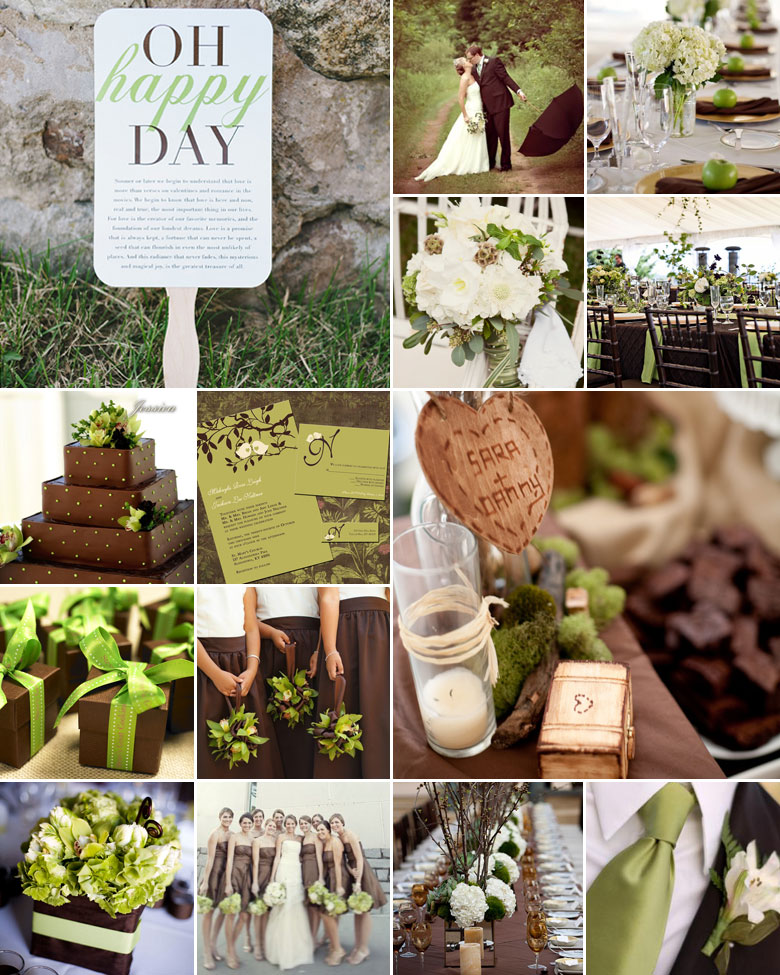 The combination of brown and green occurs freely in nature, particularly in the form of lush green trees with textured bark of different shades of brown. This makes it ideal for outdoor (and outdoor-inspired) weddings. If your wedding is to be held outdoors, much of your brown and green colour scheme will be accomplished by incorporating the trees, grass and natural foliage around you into your gorgeous décor for the day.
Here are some ideas to make your brown and green-themed wedding even more memorable:
Serve mint choc chip ice cream for dessert.
Use bonsai trees as your centrepieces instead of colourful floral bouquets, as bonsais are both beautiful and in line with your colour scheme.
Use unpainted wooden tables decorated with green runners, crockery or foliage.
Avoid colourful flowers altogether, carrying only a bouquet of lush green leaves (ferns are whimsical and feminine) and brown twigs.
Chocolate cake with mint leaf garnish will make for a fabulous wedding cake.
Original images and their credits available on Pinterest