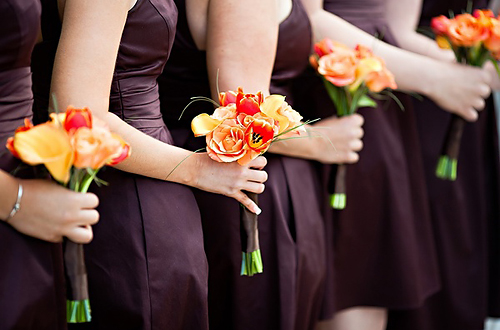 The colour combination of brown and orange is, naturally, associated with autumn. This gives it a cosy kind of feel that inspires images of crunchy leaves, cool breezes and comforting food in preparation for winter. Because this colour combination is so inspired by a natural season, it works well for an outdoor wedding, or for a couple that is known to love being outdoors.
We like this colour combination because it is neither masculine, nor feminine, meaning that everyone in the bridal party (bridesmaids and groomsmen included) can look and feel great. It is warm, without being limiting in terms of people's different complexions.
Here are some of the ideas we gathered for gorgeous brown and orange wedding colour schemes:
Use terracotta vases as centrepieces and fill these with gorgeous autumn leaves of different shades and / or orange gerberas.
Combine the deep chocolate and rust colours with exquisite silver cutlery and porcelain crockery for an elegant, slightly eclectic look and feel.
Use wooden stumps or tree trunks as tables for your wedding cake, gifts, and so on. Use much smaller versions for your centrepiece bases. This introduces the natural theme without forcing your colour scheme to come across too strongly.
Use natural fruits and vegetable for the orange colour in your décor – think pumpkins, bunches of fresh carrots, oranges, grapefruits, and so on.
Serve chocolate martinis with a twist of orange rind as a welcome drink.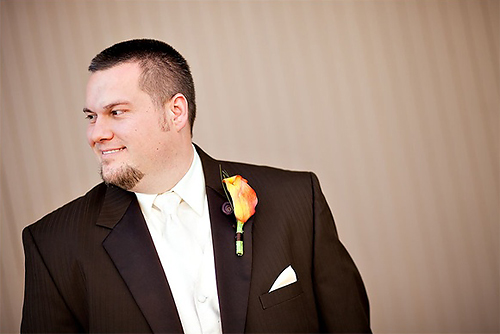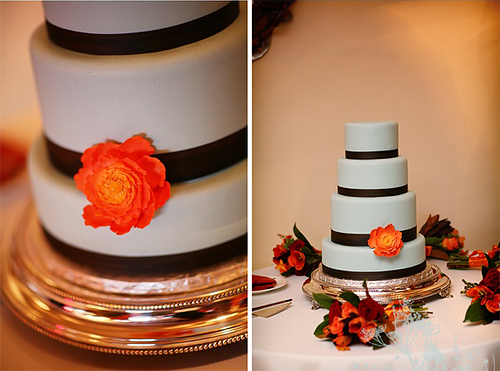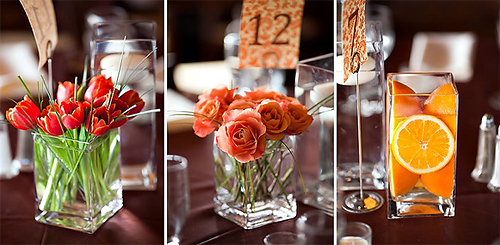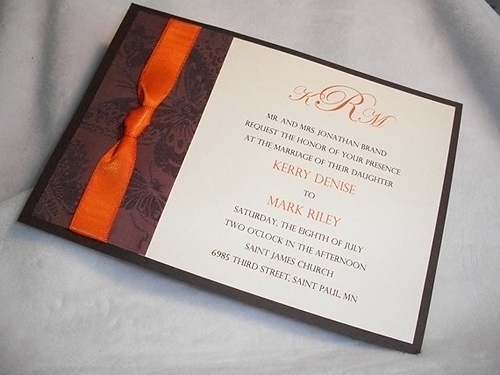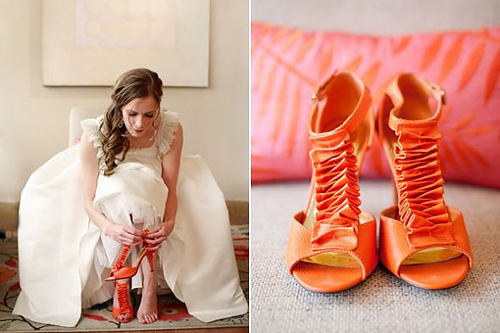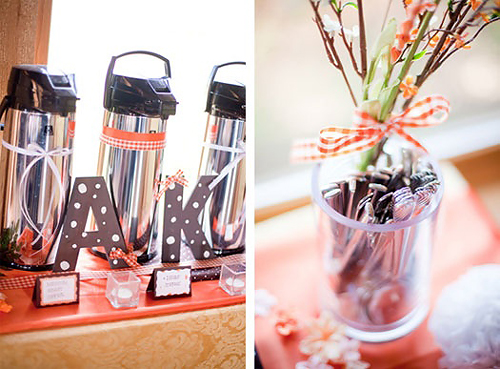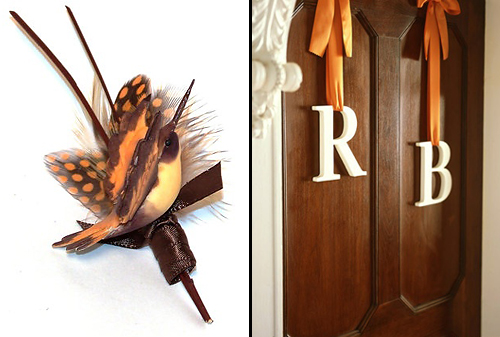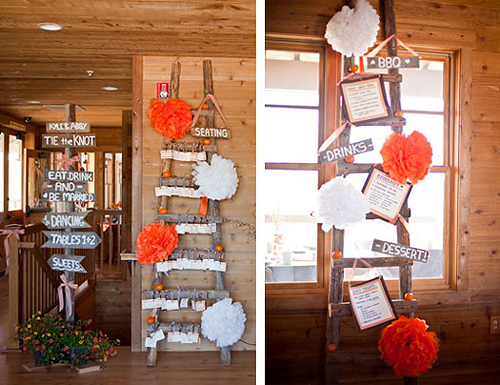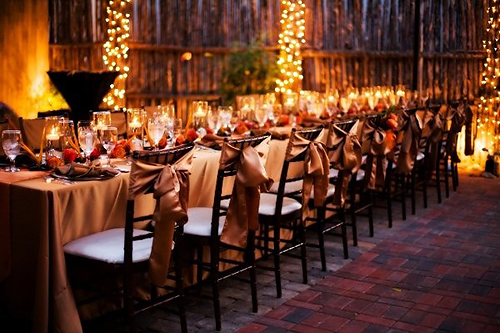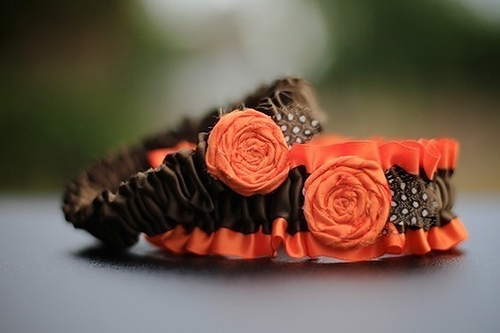 Credits: Main photo, Groom, Wedding Cake, Flower decor, Wedding invitation, Bride and shoes, Brown Bridesmaid dress, Orange bridesmaid dress, Seating Cards, Drinks and spoons, Boutonnieres and Door Monogram, Signs, Table setting, Garter