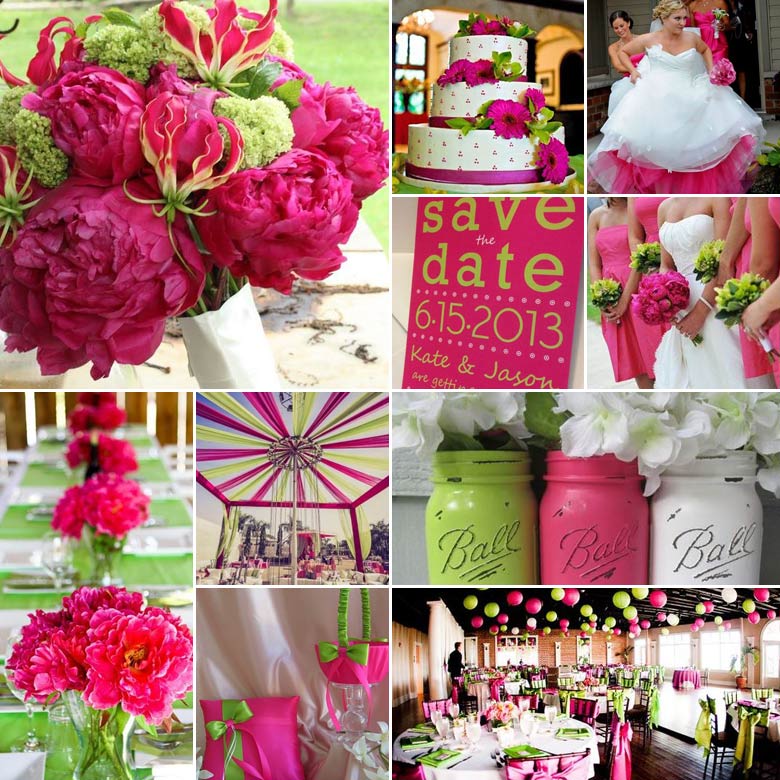 Bring back the joy and happiness of yesteryear with this bright disco-inspired colour scheme!
When applying this colour scheme, it's important to remember that three colours can get out of hand really quickly. That's why it's advisable to keep a finger on the pulse, and use your colours in big strokes and with care. Stick to white or ivory as a neutral colour and slowly build your other colours on top of it, all the while paying attention to the balance.
Adding complementary hints of soft grey and silver is also an excellent way to keep the colour scheme from getting out of hand.  What's more, the addition of a little sparkle like gold or rose gold can instantly transform the colour scheme into one with pizzazz.
Peacock feathers boast vibrant greens and deep navy blues, so use these as a distinctive design element in their own right.
Arrange apples and limes as table centrepieces or have your bridesmaids carry baskets of these fruits instead of flowers.
Green hydrangeas look incredible when paired with bright blue bubblegum table runners.
Serve lime cocktails to your guests as they arrive, along with bright blue fishbowls for the brave.
Original images and their credits available on Pinterest