Canteloupe, Honeydew And Pistachio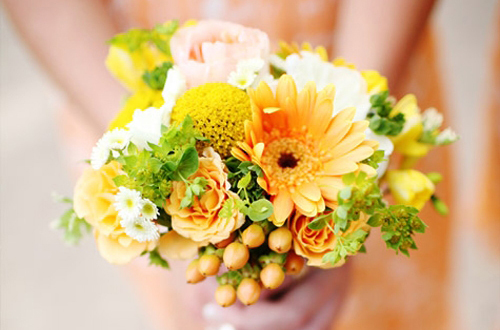 There are few colour combinations that can get the creative juices flowing quite like cantaloupe, honeydew and pistachio. This is a fun, fresh combination that just smacks of summer and all things fruity and delicious.
In South Africa, cantaloupes are generally known as spanspeks, and the colour of this name refers to the vibrant peach-orange inside the melon. Honeydew also refers to a melon, and is a refreshing pale green, while pistachio is a more intense green with a very subtle khaki or brown undertone. They are complimentary colours that bring out the vibrancy of one another. They can be the ideal colour combination for a number of different wedding themes and styles.
When combined, these colours work well for summer, spring, tropical and garden weddings. Although they are bright, they are natural hues that bring out the wonders of nature in elegance and style. Still, it is best to pair this vibrant combo on a background of white, or slightly off-white. Rather than diluting the effect, using these colours sparsely on a neutral background actually makes the combination all the more effective and striking.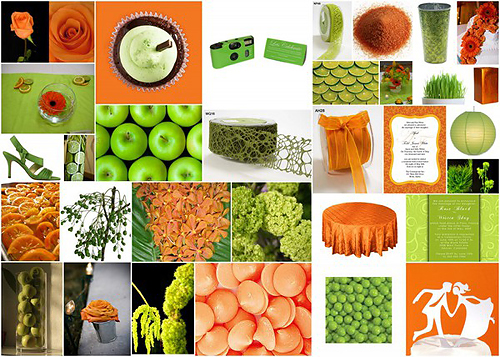 Credit: Pretty Poppy Floral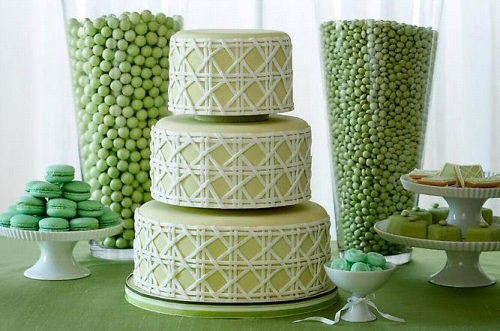 Credit: http://jenintosa.blogspot.com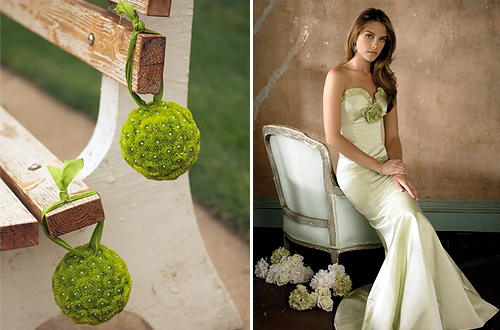 Credit: Middle of the Map Weddings, Wedding Dress Here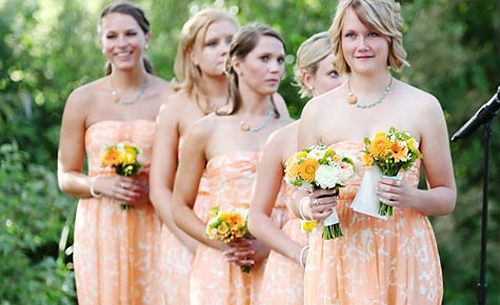 Credit: The Knot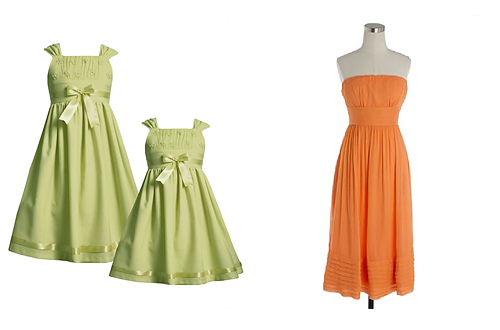 Credit: Mew World, Big Fat Cake
Main Photo Credit: The Knot