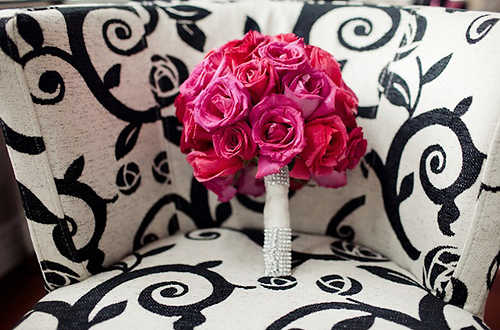 The trendy colour combination of cerise and black is vibrant and fun, open to creativity and innovation. Cerise, also known as hot pink, is an extremely strong colour that just can't be ignored. If you're one of those people (or couples) that naturally stand out from the crowd, this might be just the colour combo for you. The black can be an intense glossy one or a more muted one that has slightly grey undertones. The choice is yours.
Although cerise is not a particularly feminine version of pink, it's still a bit too girly for the men in your entourage (the groom, groomsmen, and so on). So, use the black to convey the masculine side of your party and focus the cerise on the girls and ladies in your entourage. Of course, small pops of pink on the men and black on the women is perfectly acceptable and very effective for your theme, so don't be afraid of mixing, matching and creating.
Have fun with cosmetics by indulging in some of the latest fads, which allow you to combine cerise and black. Nail art, eye art, lip art and 3D cosmetics are very special ways to incorporate these bold colours into your look for the day.
For a bride-to-be that dreads the thought of donning a traditional white dress, use this theme to set off your black wedding gown to perfection. Black is flattering and formal enough for a gown, so be adventurous and don't settle for something that will leave you feeling uncomfortable.
Have a look at the images we've put together to inspire your black and cerise wedding theme.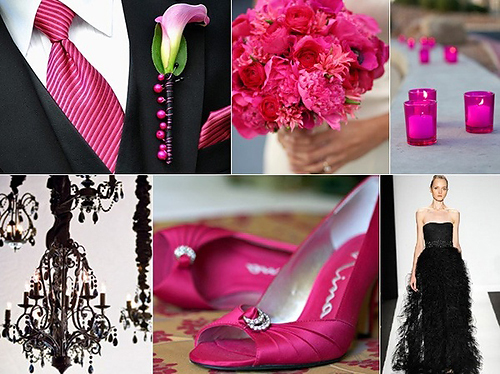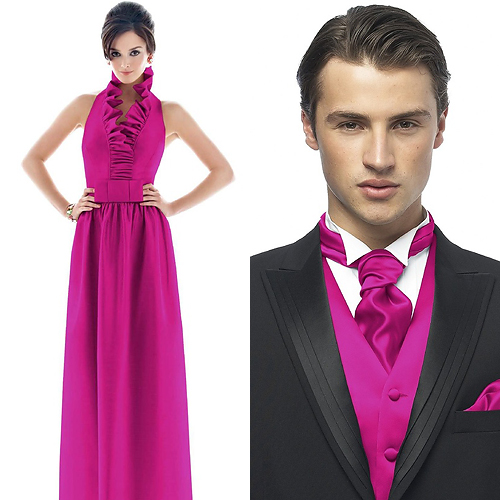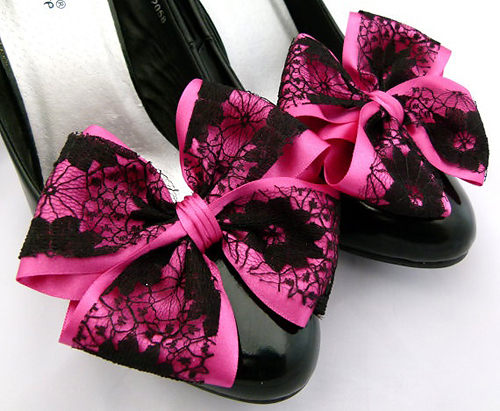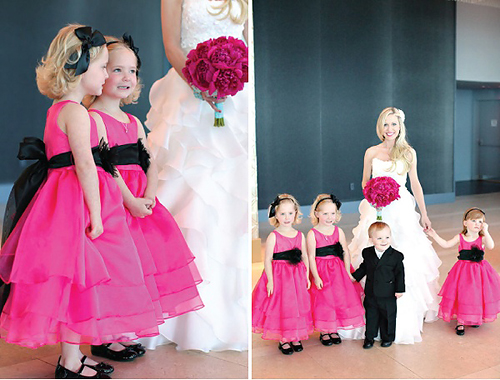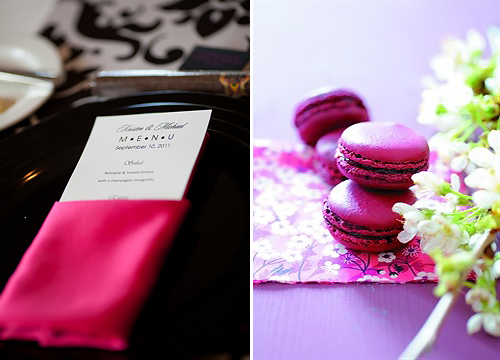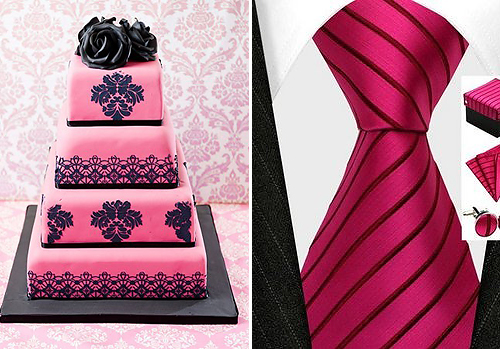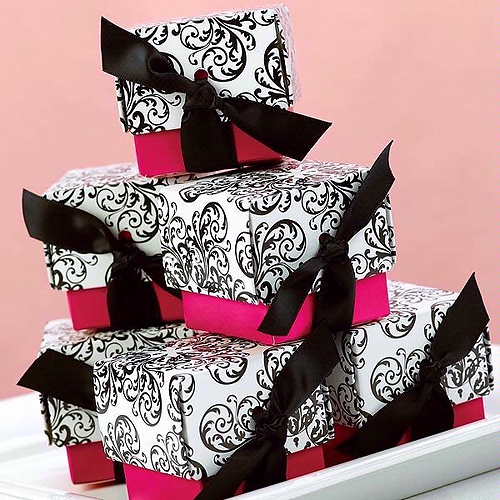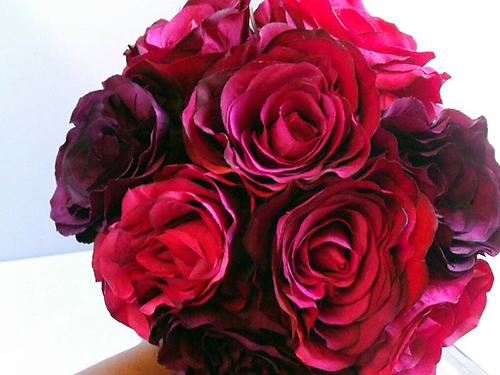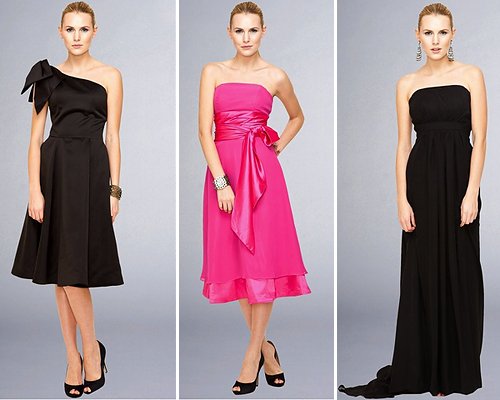 For the original photos from above as well as the credits AND more Cerise Pink and Black wedding ideas, make sure to check out our Cerise Pink and Black Pinterest board!